Employment Opportunity Detail
Assistant Athletic Director/Producer for the Purple Aces Production
This position produces and directs all aspects of live-stream production of all "The Valley on ESPN3" events according to the University's contractual obligations. Recruit, train, and manage a part-time/event based professional, as well as a student workforce to fulfill the production requirements. Produce athletic related video content for commercials and in-game usage. Teaches one class per term, or six credit hours per year, if assigned in the Department of Communications, depending on qualifications, or performs an equivalent amount of work. Serves as the lead for Men's Basketball, Women's Basketball, Men's Soccer, Women's Soccer, Women's Volleyball, Baseball and Softball as well as any other web-streaming events. Fully responsible for producing a TV quality event that includes, but is not limited to: staffing, script editing, directing, staging, trouble shooting, final review and edits of all the mentioned events.
This position, alongside the Technical Director for Purple Aces Productions, will coordinate, shoot and edit special video projects as assigned for social media, video board content, recruiting and more. This person will direct other staff to ensure high quality video, audio, and lighting as well as compatibility and standardization of deliverables for internal and external deployment for TV/ESPN broadcast. Research and enterprise ideas and advancements to continuously improve game day video production. Communicate directly with client/sponsors on a professional level to ensure their needs are being met and expectations exceeded with video/promotion output. This position will report to the Senior Associate athletics Director of Development and External Operations and serve as a member of the UE Athletics External Team.
The University of Evansville expects all members of its community to treat each other with respect and civility. Harassing behaviors directed towards any member of our community will not be tolerated. As part of its commitment to non-discrimination, the University specifically prohibits harassment based on any other characteristics set forth in its nondiscrimination statement as follows: including race, color, gender, gender identity and expression, sexual orientation, creed or religion, national origin, age, disability, veteran status and all federally protected groups/classes. Any form of harassment undermines the mission of the University and negatively impacts the University community as a whole.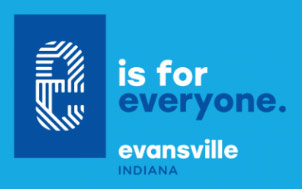 The University of Evansville participates in the E-Verify program.
If you are interested in coming to work at the University of Evansville, fill out our online application as well as review our application procedures and benefits information below. If you wish to apply for a position in dining services, please contact Chartwells. If you wish to apply for a position in housekeeping, please contact WFF at 812-488-2045.
Office Phone
812-488-2943

Office Email
hr@evansville.edu

Office Location
Room 118, Olmsted Administration Hall