Employment Opportunity Detail
21st Century Scholar Specialist - AmeriCorps ScholarCorps Member
We have an opening for an ScholarCorps AmeriCorps sponsored position that will join our Academic Services team as our 21st Century Scholars Support Specialist.
ScholarCorps AmeriCorps members are placed at select colleges and universities across Indiana and serve as an on-campus resource to freshman and sophomore 21st Century Scholar students enrolled at that institution. The program aims to increase 21st Century Scholar retention and success by providing on-campus programming, direct support and connecting students to various on-campus resources, information and services needed to be successful in college. Each ScholarCorps AmeriCorps member will be charged with providing Scholars with resources in alignment with four programmatic goal areas, including:
1.) Academic Performance and Persistence,
2.) Student Engagement and Enrichment,
3.) Career Exploration and Preparation, and
4.) Financial Literacy and Debt Management.
The Indiana Commission for Higher Education's ScholarCorps AmeriCorps program engages volunteers in full-time AmeriCorps service. AmeriCorps is a network of national service programs that engage more than 75,000 Americans each year in intensive service to meet critical needs in education, public safety, health, and the environment. Members who successfully complete a minimum 1,700 hours of AmeriCorps service will receive a modest living allowance of up to $20,370 and are eligible to receive a $6,345 AmeriCorps Education Award. AmeriCorps Education Awards can be used to repay qualified student loans, or pay the cost of attending a qualified institution of higher education.
The ScholarCorps AmeriCorps member will complete a minimum 1,700 hours of service from August 1, 2022 - July 31, 2023, with an option to renew for up to 2 additional years. Our ScholarCorps member will join the Academic Services team as UE's 21st Century Scholar Support Specialist, working alongside Registrar, Retention, and Academic Advising professionals. ScholarCorps members receive a living allowance and are eligible for an AmeriCorps education award, as well as student loan forbearance and interest accrual reimbursement on qualifying student loans. ScholarCorps members are also provided health benefits through AmeriCorps.
Primary tasks and duties:
• Increase student retention and success by providing on-campus programming and direct support to 21st Century Scholars
• Track and monitor the academic performance of Scholars (mid-term and end of semester) and refer at-risk Scholars to on-campus tutoring, advising and academic support services
• Enhance the overall collegiate experience for 21st Century Scholars by providing meaningful networking and social opportunities, leadership development programing and civic engagement activities
• Participate in ScholarCorps Member trainings, orientation and professional development opportunities (e.g., statewide conferences, trainings, events, etc.)
Qualifications:
• Must be a United States citizen, national or lawful permanent resident of the United States
• Associate degree or Bachelor degree preferred
• Ability to make a full-year commitment from on or near August 1, 2022 – July 31, 2023
• Ability to work well with individuals from diverse backgrounds
• Ability to drive and access to a vehicle
• Preference will be given to former 21st Century Scholars
A full description and position summary is available: https://acenotes.evansville.edu/downloads/2022-07-0004-A.pdf. Interested candidates should contact Chad Hart, Manager of Retention, at CH299@Evansville.edu to discuss the position and to discuss arrangements for an initial interview. Completion of the online UE application is not required for this position. A successful finalist will be subject to a final interview and onboarding process with the Indiana Commission for Higher Education.
The University of Evansville expects all members of its community to treat each other with respect and civility. Harassing behaviors directed towards any member of our community will not be tolerated. As part of its commitment to non-discrimination, the University specifically prohibits harassment based on any other characteristics set forth in its nondiscrimination statement as follows: including race, color, gender, gender identity and expression, sexual orientation, creed or religion, national origin, age, disability, veteran status and all federally protected groups/classes. Any form of harassment undermines the mission of the University and negatively impacts the University community as a whole.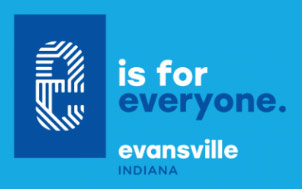 The University of Evansville participates in the E-Verify program.
If you are interested in coming to work at the University of Evansville, fill out our online application as well as review our application procedures and benefits information below. If you wish to apply for a position in dining services, please contact Chartwells. If you wish to apply for a position in housekeeping, please contact WFF at 812-488-2045.
Office Phone
812-488-2943

Office Email
hr@evansville.edu

Office Location
Room 118, Olmsted Administration Hall