Employment Opportunity Detail
Admission Processing Assistant
This position is critical to the Admissions team in meeting the enrollment goals of the University. Eligible candidates should demonstrate an understanding of the elements comprising student recruitment and the undergraduate admissions cycle.
Essential job functions include:
Oversee the inquiry and applicant data entry and mailing processing.
Assist in admission counselor travel by sending confirmation letters to high schools and prospects, and ship materials important to travel.
Responsible for the inventory of publication materials.
Oversee the distribution and responses of emails that come from the admission website and incoming calls on the campus switchboard.
Direct supervision of work-study students.
Build emails in Slate to be sent to various populations of prospective students.
Leading the proofing process of emails by including a small team from the Office of Admission in the process.
Send email correspondence to hundreds of thousands of students on an annual basis.
Assist with the processing of application documents.
Perform the 'auto admit' function in Slate, which pushes students to the admit bin based on sufficient grades and test scores.
Performs general office duties and other assigned jobs
Other duties as assigned by the supervisor to support all aspects of recruitment and admissions at the University of Evansville.
Qualifications for the Admission Processing Assistant position include:
High school diploma or GED required with additional training related to the position.
Minimum of one-year related experience required.
Detail-oriented, good verbal and written communication skills, effective customer service skills, strong time management skills, and multitasking capabilities are all required.
To apply for this position, please attach your cover letter, resume, and references to the online application located at http://www.evansville.edu/offices/hr/employmentApp.cfm.
The University of Evansville expects all members of its community to treat each other with respect and civility. Harassing behaviors directed towards any member of our community will not be tolerated. As part of its commitment to non-discrimination, the University specifically prohibits harassment based on any other characteristics set forth in its nondiscrimination statement as follows: including race, color, gender, gender identity and expression, sexual orientation, creed or religion, national origin, age, disability, veteran status and all federally protected groups/classes. Any form of harassment undermines the mission of the University and negatively impacts the University community as a whole.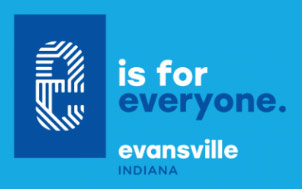 The University of Evansville participates in the E-Verify program.
If you are interested in coming to work at the University of Evansville, fill out our online application as well as review our application procedures and benefits information below. If you wish to apply for a position in dining services, please contact Chartwells. If you wish to apply for a position in housekeeping, please contact WFF at 812-488-2045.
Office Phone
812-488-2943

Office Email
hr@evansville.edu

Office Location
Room 118, Olmsted Administration Hall