Employment Opportunity Detail
Director of Compliance and Student-Athlete Services
The primary responsibility of the Director of Compliance and Student-Athlete Services will be to provide leadership and oversight with the development, administration, evaluation, and oversight of a comprehensive compliance program, including education, monitoring, interpretation, and enforcement of all related policies under the direction of the Sr. Associate Athletics Director for Internal Operations. The Director for Compliance and Student-Athlete Services coordinates the daily compliance operations of the athletics department to ensure strict adherence with University, Missouri Valley Conference, and National Collegiate Athletics Association (NCAA) rules and regulations for amateurism, eligibility, recruiting, financial aid, awards and benefits, and playing and practice seasons.
Develops, recommends, and implements policies, procedures and compliance monitoring instruments to ensure department and University compliance with applicable rules
Provide rules interpretations and coordinates educational programs and resources to University and external community (coaches, staff, student-athletes, faculty, alumni, etc.)
Produce, publish and distribute rules education materials
Serve as the Athletics Compliance Office liaison to various campus constituents including, but not limited to: Financial Aid, Registrar, Enrollment Services and others
Monitor Beeler Athletics Academic Center and assist with monitoring academic progress of student-athletes
Assist with preparation of standard NCAA, MVC and institutional reports
Serve as an official representative of the University at institutional, conference and NCAA meetings as necessary
Bachelor's degree required; previous experience in NCAA compliance, preferably at the Division I level. Review of applications will begin immediately.
Interested applicants must attach a resume, cover letter, and reference list to the completed online application at: http://www.evansville.edu/offices/hr/employmentApp.cfm.
The University of Evansville expects all members of its community to treat each other with respect and civility. Harassing behaviors directed towards any member of our community will not be tolerated. As part of its commitment to non-discrimination, the University specifically prohibits harassment based on any other characteristics set forth in its nondiscrimination statement as follows: including race, color, gender, gender identity and expression, sexual orientation, creed or religion, national origin, age, disability, veteran status and all federally protected groups/classes. Any form of harassment undermines the mission of the University and negatively impacts the University community as a whole.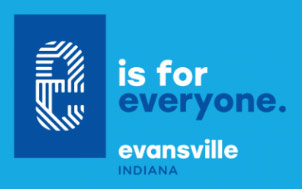 The University of Evansville participates in the E-Verify program.
If you are interested in coming to work at the University of Evansville, fill out our online application as well as review our application procedures and benefits information below. If you wish to apply for a position in dining services, please contact Chartwells. If you wish to apply for a position in housekeeping, please contact WFF at 812-488-2045.
Office Phone
812-488-2943

Office Email
hr@evansville.edu

Office Location
Room 118, Olmsted Administration Hall