Employment Opportunity Detail
Gift Records Coordinator
The Office of University Advancement is seeking applications for a Gift Records Coordinator to start September 12, 2022. The Gift Records Coordinator is responsible for maintaining all gift records on individuals, corporations, and foundations in the Customer Relations Management data system utilized by the Advancement office. This position enters all gifts, pledges and pledge payments, and is responsible for balancing deposit slips for routing of gifts to proper UE bank accounts. The position reports to the Director of Advancement Services.
Essential Duties
Acquire and maintain all gifts for the University, including cash, credit cards, electronic fund transfers, stock, in-kind, memorials, honorariums, and payroll deductions.
Enter and maintain all deeded and payroll deduction pledges into the Customer Relations Management system for Advancement and prepare and mail monthly pledge reminder notices.
Responsible for balancing deposit slips for routing of gifts to proper UE bank accounts.
Acquire an in-depth familiarity with current federal regulations and University policies regarding gifts and pledges.
Process, prepare, and mail all acknowledgment letters for donations and pledge completions. This also includes all family notifications, in honor, in memory and scholarship notifications.
Research and correct donor files, as needed.
Communicate with individuals and corporate contacts regarding account availability, giving history, credit card payments, and tax receipts.
Serve as the gift inquiry contact for other departments on campus.
Work closely with the Accounting Department and the Controller's office to determine non-general ledger gift account designations and to set up new accounts in the Advancement CRM.
Work closely with Athletics for all gift, pledge, and acknowledgment procedures.
Maintain gift club status and soft credits on individuals and corporations/foundations.
Assist with the extension of open pledge aging reports for audits.
Process check requisitions for insurance policy gifts.
Coordinate with the Director of Advancement Services for the procedure of de-pledging.
Communicate effectively by telephone and in person with University constituencies, especially prospective donors, trustees, alumni, and university staff.
Maintain confidentiality of all gift and data records and other sensitive information.
Other duties or projects as assigned.
Skills Required
Working knowledge and experience with excel.
Good phone/communication skills.
Excellent manager of time; detail-oriented and analytical; positive attitude; self-motivated; ability to work cooperatively with others.
The University of Evansville expects all members of its community to treat each other with respect and civility. Harassing behaviors directed towards any member of our community will not be tolerated. As part of its commitment to non-discrimination, the University specifically prohibits harassment based on any other characteristics set forth in its nondiscrimination statement as follows: including race, color, gender, gender identity and expression, sexual orientation, creed or religion, national origin, age, disability, veteran status and all federally protected groups/classes. Any form of harassment undermines the mission of the University and negatively impacts the University community as a whole.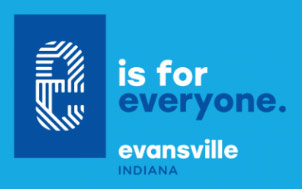 The University of Evansville participates in the E-Verify program.
If you are interested in coming to work at the University of Evansville, fill out our online application as well as review our application procedures and benefits information below. If you wish to apply for a position in dining services, please contact Chartwells. If you wish to apply for a position in housekeeping, please contact WFF at 812-488-2045.
Office Phone
812-488-2943

Office Email
hr@evansville.edu

Office Location
Room 118, Olmsted Administration Hall