Employment Opportunity Detail
Administrative Assistant of University Advancement
The office of Alumni and Engagement is seeking an energetic and confident team player who is prepared to work in a fast-paced environment.
The administrative assistant is responsible for providing support to the Office of Alumni and Engagement in the areas of alumni, parents, and annual giving. This position will also support other areas of University Advancement as needed.
The position will primarily focus on:
supporting the team during events
organizing volunteers
producing reports
answering phones
assisting with mass mailings
other duties as assigned
This full-time position reports directly to the Sr. Director of Alumni and Engagement.
Academic Preparation: High School degree required; associate's or bachelor's degree preferred.
Desired Experience: One to three years in customer service, office management, receptionist, or administrative assistant. Knowledge of MS Word and Excel, and familiarity working with a non-profit would be preferred.
Instructions for applying: To apply, complete the application for employment online http://www.evansville.edu/offices/hr/employmentApp.cfm and attach a cover letter and a resume.
The University of Evansville expects all members of its community to treat each other with respect and civility. Harassing behaviors directed towards any member of our community will not be tolerated. As part of its commitment to non-discrimination, the University specifically prohibits harassment based on any other characteristics set forth in its nondiscrimination statement as follows: including race, color, gender, gender identity and expression, sexual orientation, creed or religion, national origin, age, disability, veteran status and all federally protected groups/classes. Any form of harassment undermines the mission of the University and negatively impacts the University community as a whole.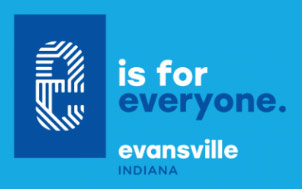 The University of Evansville participates in the E-Verify program.
If you are interested in coming to work at the University of Evansville, fill out our online application as well as review our application procedures and benefits information below. If you wish to apply for a position in dining services, please contact Chartwells. If you wish to apply for a position in housekeeping, please contact WFF at 812-488-2045.
Office Phone
812-488-2943

Office Email
hr@evansville.edu

Office Location
Room 118, Olmsted Administration Hall