Employment Opportunity Detail
Associate Director of Slate Operations
The Associate Director of Slate Operations will be a member of the team responsible for managing and optimizing the enrollment customer relationship management (CRM) system, Slate. This position will have the primary responsibility for managing specialty programs, initiatives, and program launches for the admissions department. The Associate Director will work closely with the admission team, the marketing team, the financial aid team, UE's graduate program recruiters, and other teams across the university to ensure that Slate is being utilized to its fullest potential in recruiting and enrolling prospective students.
Primary Responsibilities
Ensure data integrity and accuracy within Slate, specifically related to prospective student data
Implement and maintain processes for data entry, segmentation, and communication with prospective students
Work closely with the admissions, marketing, financial aid, and graduate programs to utilize Slate effectively in the recruitment and enrollment process
Create and maintain reports and dashboards to track key performance indicators (KPIs) related to prospective student engagement and conversion
Identify and implement process improvements to increase the efficiency and effectiveness of Slate in the admissions process
Train and educate admissions team members and other campus personnel on Slate best practices and usage
Stay up to date with the latest Slate trends and technologies related to higher education recruitment and enrollment
Qualifications and Skills
Bachelor's degree in a relevant field is required.
3+ years of experience in a CRM management role in higher education admissions
Experience working in a fast-paced, dynamic environment.
Strong analytical and data management skills
Fundamental data analysis skills
Advanced knowledge of Excel and Word
Ability to provide strategic recommendations to drive enrollment decision-making.
Excellent communication and project management skills
Should demonstrate intellectual curiosity, creativity, high energy, strong character, and discipline
Commitment to best practice, excellence, and innovation in a fast-paced environment with high expectations.
The University of Evansville expects all members of its community to treat each other with respect and civility. Harassing behaviors directed towards any member of our community will not be tolerated. As part of its commitment to non-discrimination, the University specifically prohibits harassment based on any other characteristics set forth in its nondiscrimination statement as follows: including race, color, gender, gender identity and expression, sexual orientation, creed or religion, national origin, age, disability, veteran status and all federally protected groups/classes. Any form of harassment undermines the mission of the University and negatively impacts the University community as a whole.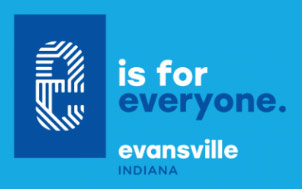 The University of Evansville participates in the E-Verify program.
If you are interested in coming to work at the University of Evansville, fill out our online application as well as review our application procedures and benefits information below. If you wish to apply for a position in dining services, please contact Chartwells. If you wish to apply for a position in housekeeping, please contact WFF at 812-488-2045.
Office Phone
812-488-2943

Office Email
hr@evansville.edu

Office Location
Room 118, Olmsted Administration Hall