Employment Opportunity Detail
Tenure Track Graduate Research Librarian
Position Summary:
The University of Evansville Libraries seeks a tenure-track Graduate Research Librarian who plans, coordinates, and delivers research assistance and library instruction services to all university programs with special focus on graduate students and programs. This librarian will provide research support to students in these areas, contributing to student success and retention. The Graduate Research Librarian will collaborate with library colleagues, as well as departments granting graduate degrees, to leverage and promote library resources. The position will promote information literacy objectives, provide support for all students, and further the university's and library's commitment to equity and justice through inclusive pedagogy.
Applications received by January 8, 2024 will be given primary consideration.
Required Education and Experience:
ALA-Accredited Masters of Library Science. Candidates completing an MLS degree by May 2024 will be considered.
Academic library and reference/library instruction experience required.
Experience in creating and implementing course-integrated library instruction sessions desired.
Specialized knowledge of databases and research methods in medical and STEM fields desired.
Position Responsibilities:
Provide research assistance to all students, faculty, and staff by appointment in one-on-one consultations, especially those in graduate programs.
Work within the libraries and with academic units to develop new approaches to student support through flexible teaching and learning environments.
Plan, coordinate, and deliver course-integrated library instruction sessions, tours, and orientations to special groups using the library or instructional/meeting spaces on campus.
Serve as a liaison between the library and other academic units, particularly addressing the needs of graduate students and programs. Develop and promote library instruction service as needed. Provide marketing and outreach for instruction and library services as part of these activities.
Develop instructional materials such as online tutorials, videos, handouts, bibliographies, research guides, and other materials as needed.
Assess all aspects of the research assistance process. Track and compile annual statistics.
Participate with library colleagues as part of the planning and decision-making process of the library. Participate in library collection development and the selection/retention of library resources.
Participate as a faculty member within context of university committees, faculty governance, and the teaching and learning mission of the University.
Maintain a high level of professional engagement, scholarship, and professional development.
Please submit the online application at http://www.evansville.edu/offices/hr/employmentApp.cfm and attach your cover letter, CV, and list of references in one combined document. Review of applications begins immediately. The University of Evansville is an equal opportunity affirmative action employer strongly committed to educational excellence through diversity.
The University of Evansville expects all members of its community to treat each other with respect and civility. Harassing behaviors directed towards any member of our community will not be tolerated. As part of its commitment to non-discrimination, the University specifically prohibits harassment based on any other characteristics set forth in its nondiscrimination statement as follows: including race, color, gender, gender identity and expression, sexual orientation, creed or religion, national origin, age, disability, veteran status and all federally protected groups/classes. Any form of harassment undermines the mission of the University and negatively impacts the University community as a whole.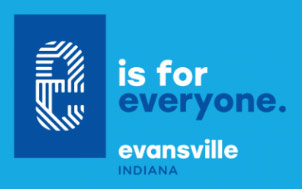 The University of Evansville participates in the E-Verify program.
If you are interested in coming to work at the University of Evansville, fill out our online application as well as review our application procedures and benefits information below. If you wish to apply for a position in dining services, please contact Chartwells. If you wish to apply for a position in housekeeping, please contact WFF at 812-488-2045.
Office Phone
812-488-2943

Office Email
hr@evansville.edu

Office Location
Room 118, Olmsted Administration Hall