Employment Opportunity Detail
Assistant Director of Career Development
The Center for Career Department has an opening for an Assistant Director.
Overview
Reporting to the Director, the Assistant Director will deliver direct End-to-End Career Development that includes job search processes: résumé development, interviewing, correspondence, career planning and strategies, exploring/applying for graduate school, career advising, and choosing a major. The Assistant Director also reviews self-assessment inventories, identifies and encourages Experiential Education opportunities, and delivers career-related curricular-focused workshops and presentations. The Assistant Director also supports the Center for Career Development team by facilitating on-campus employer recruitment, managing web-based databases and resources, organizing career fairs, marketing office activities and developing employer relationships.
Tasks-not inclusive
Meets with students and alumni; conducts career, major choice, and grad school advising appointments; encourages career development/planning interactions; fosters employer development; meets with students with a focus on Experiential Education, and manages the ACE Pathway in Blackboard (Advanced Career Education)
Facilitates the management of EXED 090, Building a Professional Image course fall and spring semesters; assists in hiring, directing, and supervising instructors, including the expansion of curriculum and availability to all students and departments
Co-manages web-based information systems for students/alumni/employers
Actively promotes and markets career development to a variety of constituents through presentations, workshops, and recruiting activities
Plans and implements job fairs with the team
Collaboratively provides training and supervision to student employees; supports all student paraprofessional programs and associated curricular collaborations with academic departments
Identifies and fosters active collaborative relationships with a variety of stakeholders, including faculty
Attends staff meetings, Student Life Administrator meetings, and other meetings as required; represents Office and Student Affairs in University committees, meetings, and collaborative tasks
Collects, manages, analyzes, and reports data and outcomes in collaboration with internal and external partners
Other duties as assigned
A Bachelor's Degree is required, and a Master's in higher education or a related field is highly preferred, as well as 1 to 3 years of professional experience in Career Development or a closely related field. Skills needed include the knowledge of regional and national career trends; the ability to manage multiple priorities and constituencies; represent the Office and University within the Evansville Community; superior communication and advising talents; knowledge of web-based job search databases or related software; excellent organization/project management; and the ability to be creative, collaborative, dynamic and flexible. Proficiency in business and communication software is necessary; knowledge of social media helpful, and a sense of humor is beneficial. Must be coachable and demonstrate a career coaching mentality.
Please complete the online application at http://www.evansville.edu/offices/hr/employmentApp.cfm. Applicants must complete an online application process and attach a letter of intent, résumé, and list of three professional references with complete contact information as one document. Information should be addressed to: Ms. Dianna Cundiff, Associate Director, Center for Career Development, University of Evansville.
The University of Evansville expects all members of its community to treat each other with respect and civility. Harassing behaviors directed towards any member of our community will not be tolerated. As part of its commitment to non-discrimination, the University specifically prohibits harassment based on any other characteristics set forth in its nondiscrimination statement as follows: including race, color, gender, gender identity and expression, sexual orientation, creed or religion, national origin, age, disability, veteran status and all federally protected groups/classes. Any form of harassment undermines the mission of the University and negatively impacts the University community as a whole.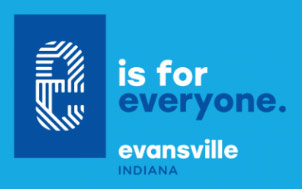 The University of Evansville participates in the E-Verify program.
If you are interested in coming to work at the University of Evansville, fill out our online application as well as review our application procedures and benefits information below. If you wish to apply for a position in dining services, please contact Chartwells. If you wish to apply for a position in housekeeping, please contact WFF at 812-488-2045.
Office Phone
812-488-2943

Office Email
hr@evansville.edu

Office Location
Room 118, Olmsted Administration Hall