Employment Opportunity Detail
Athletics Major Gift Officer
The University of Evansville seeks an energetic, sports oriented fundraising professional with a demonstrated successful track record of accomplishment in higher education or related profession. Must possess outstanding interpersonal skills and an ability to build relationships among a wide variety of constituents. The successful candidate will have a minimum BS degree from an accredited University, along with 2-3 years of successful experience in higher education, preferably athletics or development, or experience in a similar position with transferable skills and competencies. This is a frontline fundraising position responsible for securing gifts in the $5,000 + per year range from alumni and friends of the University. This position is people-intensive and requires fostering positive working relationships with the entire development and athletic department teams, the University community, as well as all constituencies. The position will report to the Senior Director of Major Gifts and Campaigns and work closely with the Director of Athletics.
Responsibilities include:
Develop and manage a robust portfolio of prospects and suspects who have the capacity to give $5,000 or more per year. Advance this portfolio of prospects including cultivation, solicitation, and stewardship. Leverage face-to-face meetings, phone calls, emails and other contact to build relationships and increase support from prospects and current donors.
Raise a minimum annual goal of $300,000 (cash & pledges) through personal major gift level solicitations, and assist in the achievement of the annual fundraising goals for UE's sports teams.
Coordinate team fundraising solicitations (mailings, emailing, crowd funding) with coaches and the office of annual giving.
Complete at least 120 unique personal visits per year.
Complete a minimum of 20 major gift proposals per year.
Develop and implement comprehensive 'moves based' strategies for assigned prospects.
Prepare donor proposals and Deeds of Gifts.
Create and file contact reports, in accordance with office policy.
Attend departmental, university, alumni, and athletic functions as appropriate.
Regular travel required to assigned geographic territories to meet with donor prospects. Occasional weekends required for meetings and special events.
Work with the planned giving officer to increase annual production of planned gifts through identification and follow up on prospects, both new and those already included in the planned giving inventory.
Other duties as assigned by the VP of Advancement or senior director of major gifts and campaigns
The University of Evansville expects all members of its community to treat each other with respect and civility. Harassing behaviors directed towards any member of our community will not be tolerated. As part of its commitment to non-discrimination, the University specifically prohibits harassment based on any other characteristics set forth in its nondiscrimination statement as follows: including race, color, gender, gender identity and expression, sexual orientation, creed or religion, national origin, age, disability, veteran status and all federally protected groups/classes. Any form of harassment undermines the mission of the University and negatively impacts the University community as a whole.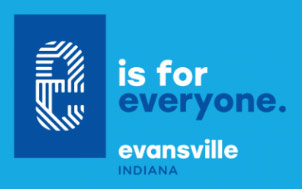 The University of Evansville participates in the E-Verify program.
If you are interested in coming to work at the University of Evansville, fill out our online application as well as review our application procedures and benefits information below. If you wish to apply for a position in dining services, please contact Chartwells. If you wish to apply for a position in housekeeping, please contact WFF at 812-488-2045.
Office Phone
812-488-2943

Office Email
hr@evansville.edu

Office Location
Room 118, Olmsted Administration Hall