Sports Residency Mentors and Residents
Mentors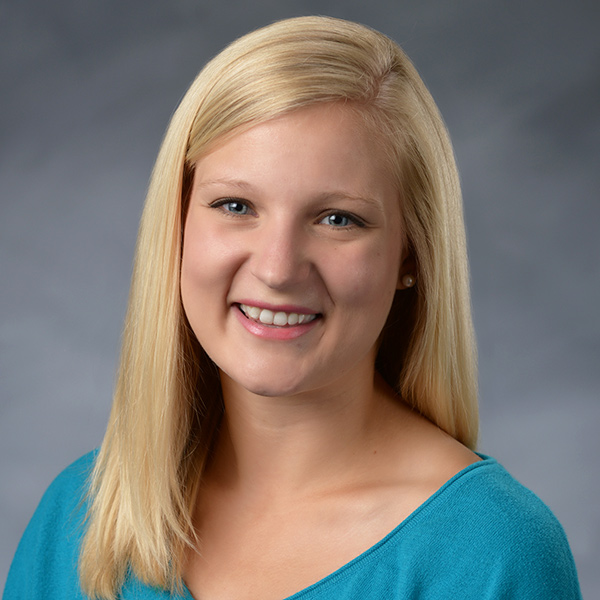 Alyssa Englert, PT, DPT, SCS
ProRehab Sports Residency Mentor
Alyssa is a graduate of the University of Evansville Doctor of Physical Therapy Program and a graduate of the University of Evansville and ProRehab Sports Physical Therapy Residency Program. She is a Board-Certified Specialist in Sport Physical Therapy and is a Functional Dry Needling Specialist. Alyssa is a mentor in the Sport Residency Program and is also an Adjunct Professor in the University of Evansville DPT program.

Alyssa enjoys working with athletes and active individuals of all ages and is passionate about injury prevention and promoting an active lifestyle throughout the lifetime. In addition to her clinical role, Alyssa is involved in performance training through ProMotion, a performance enhancement and injury prevention program. Alyssa enjoys leading an active lifestyle and spending time outdoors with her husband, Sean, and dog, Remi.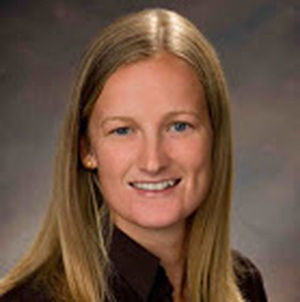 Franny Matsel, PT, DPT, SCS, CSCS, TPS
ProRehab Sports Residency Mentor
812-488-3445
fe5@evansville.edu

Board Certified Sports Specialist
Franny received her undergraduate degree in Movement Science from the University of Evansville in 2008. While at the University of Evansville she also achieved a minor in psychology and sport and exercise psychology. She earned her doctorate of physical therapy from the University of Evansville in 2010. Franny is a 2011 graduate of the ProRehab and University of Evansville Sports Residency Program and is a board certified sports specialist. She is also a Certified Strength and Conditioning Specialist and a member of the Sports Section of the American Physical Therapy Association.|

Franny continues to mentor in our sports residency program. Her strong interest in injury prevention keeps her active in community screenings and physicals at the local school. She loves treating any level of athletes. She has specialized training in Selective Functional Movement Assessment, Functional Movement Screen and the Fundamental Capacity Screen. Franny also has extensive training in trigger point dry needling. She has recently pursued further education relating to pain science and is a Therapeutic Pain Specialist.

Franny grew up in Evansville and continues to stay connected with the community. She keeps very active in her spare time and enjoys running, biking, and swimming along which chasing her two small children. She continues to stay involved at the University of Evansville by volunteering in the pro bono Ace CARE clinic and lab assisting in the physical therapy department. She enjoys spending time helping at Riding Hope where she assists in providing hippotherapy for children with special needs. She loves to travel and enjoys hearing stories from her patients' travels. Franny lives in Evansville with her husband and two children.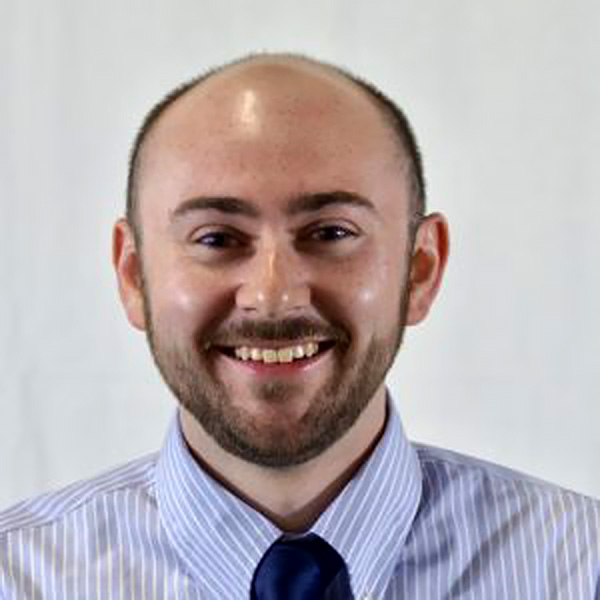 A.J. Hermann, PT, DPT, SCS, ATC/L
ProRehab Sports Residency Mentor

Residents
Ervin Velic, PT, DPT
Sports Resident
Ervin graduated from the Bradley University Doctor of Physical Therapy program in 2020. Prior to PT school, he studied Kinesiology at the University of Illinois in Chicago, where he earned a Bachelor's and Master's degree with a concentration in Applied Exercise Physiology. He is currently a Sports Physical Therapy Resident with the University of Evansville and ProRehab, working towards developing expertise in treating the athletic population. He is passionate about developing a deep understanding of human movement, diagnosis and treatment of movement dysfunction, movement optimization, injury risk reduction, as well as bridging the gap from rehabilitation to performance enhancement. His athletic experience includes playing football and wrestling in high school, martial arts and barbell sports.
Tessa Netelbeek, PT, DPT
Sports Resident
Tessa Netelbeek grew up in the mountains of Salt Lake City. She earned her BS in Kinesiology with an emphasis on Exercise and Sport Science from the University of Utah (Go Utes!) in 2016 and her DPT from the University of Montana in 2020. She has been a personal trainer and enjoys playing soccer, volleyball, hiking with her dog, running, and skiing. Tessa's passion for PT shines when she is working with athletes of all ages to address and correct movement dysfunction to enhance their recovery and ensure a safe return to sport process.
Rolando Rodriguez, PT, DPT
Sports Resident
Rolando J. Rodriguez graduated from the Rutgers University Doctor of Physical Therapy program in May 2021. Prior to Rutgers' PT program, he received a bachelor's degree in Biology, and was a four-year member and captain of the NCAA men's soccer team at Keystone College. Rolando is currently a Sports Physical Therapy Resident in the ProRehab and University of Evansville Sports Residency Program. He is pursuing a residency because it offers structured learning, the ability to work with a wide range of athletes, the opportunity to teach in a DPT program, and the mentorship programs that allow learning from the best minds in the field. Rolando's search for a Residency brought him to Evansville where he is furthering his understanding of human movement and aiming to bridge the gap between sport performance and physical therapy.
Rolando enjoys coaching soccer, participating in martial arts, dancing to Latin music, and traveling. His interests encouraged him to pursue unique clinical experiences in PT school such as interning at both the UFC Performance Institute in Las Vegas and at the Four Corners Native American Health Center in Arizona, as well as participating in a PT mission trip in the Dominican Republic.
Office Phone
812-488-1209

Office Email
pt@evansville.edu

Office Location
Stone Family Center for Health Sciences, 515 Bob Jones Way, Room 3001, Evansville, IN 47708