Admission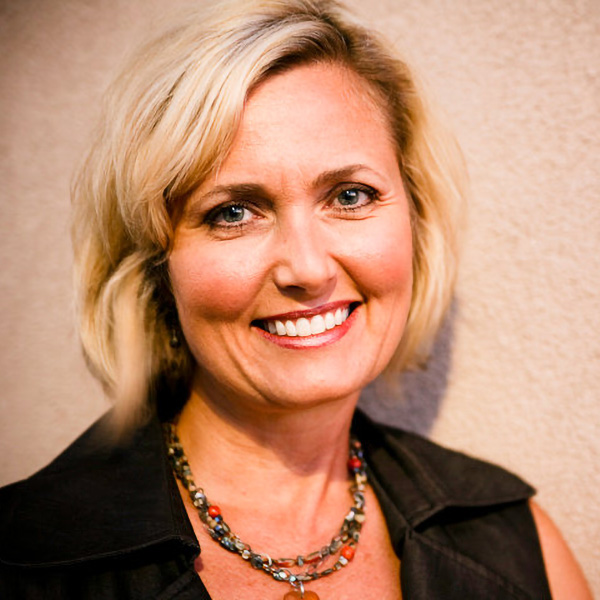 Mrs. Jennifer Simon, MSL
Operations and Admissions Administrator, Pre-PT Advisor

Room 3001, Stone Family Center for Health Sciences
812-488-1209
js698@evansville.edu

As operations administrator, Jennifer is responsible for admissions, advising, and operations for the Department of Physical Therapy. She has over 25 years of experience in public relations and marketing, including work in the entertainment, consumer, and nonprofit industries. During her time at University of Evansville, she has served as senior administrator in the Office of Financial Aid and project coordinator in the Office of Marketing and Communications. Jennifer holds a Bachelor of Science degree in journalism from Murray State University and a Master of Science in Leadership from University of Evansville.
Clinical Education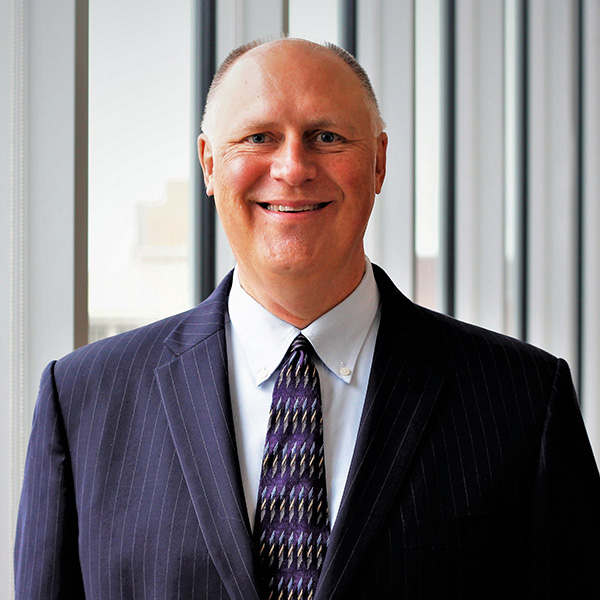 Mark Marchino, PT, DPT, MHS
Director of Clinical Education / Assistant Professor

Room 3004, Stone Family Center for Health Sciences
812-488-5107
mm429@evansville.edu

Dr. Marchino serves as Director of Clinical Education supervising the clinical course work in the DPT program. He also has teaching responsibilities and has taught course content in many areas including orthopaedic and sports physical therapy, modalities, industrial rehab, research, management, healthcare administration, health policy, and leadership. He received his Doctor of Physical Therapy degree from the University of Montana, Master of Health Science degree from University of Indianapolis, Bachelor of Science in Physical Therapy degree from University of Evansville and an Associate of Science degree from Olney Central College. Dr. Marchino has served in healthcare executive leadership roles and has management expertise in hospital and healthcare operations. Clinically, he achieved Board Certification as an Orthopaedic Clinical Specialist (1995-2015). He is actively involved in orthopaedic patient care at ProgressiveHealth. Dr. Marchino has served on the Board of Directors for several school, church, and community based non-profit organizations. He has served as a member of the University of Evansville Physical Therapy Advisory and Selection Committees, and was the 2014 University of Evansville's Friend of PT Award recipient.
Professor Emeritas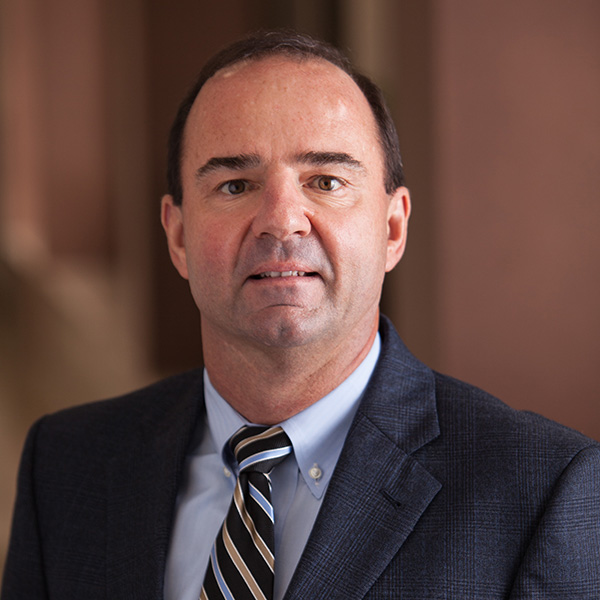 Kyle Kiesel, PT, PhD
Professor Emerita of Physical Therapy

Kyle Kiesel, PT, PhD, a former Professor and Program Director of the Department of Physical Therapy, retired in May 2021 after 21 years of service to the University. He started at UE in 2000 and contributed to the success of the University in many ways including receiving initial accreditation of the Athletic Training Program, the growth of the Doctor of Physical Therapy Program where he served as Chair from 2014-2019 and the transition to the Stone Family Center for Health Sciences in 2018. He has over 30 peer-reviewed publications with numerous abstracts, recognized globally for his research related to core function and functional movement testing in athletic performance and injury prediction, and has been a guest speaker at many national and international conferences. Kyle impacted the lives of hundreds of physical therapy students over his two decades as a passionate educator and advisor.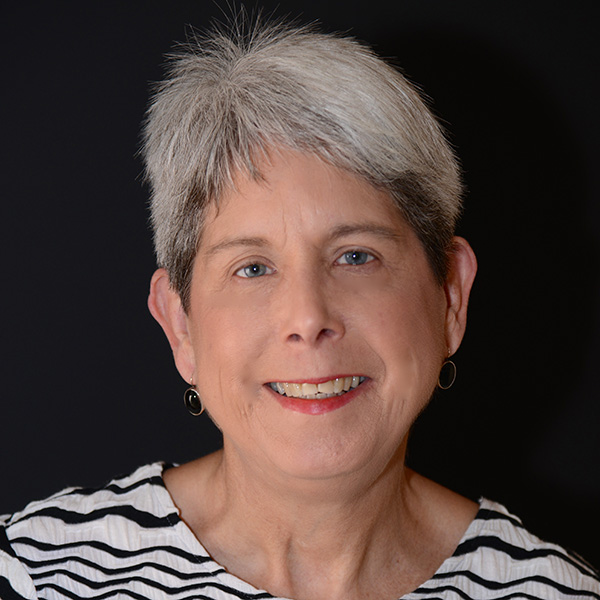 Tink Martin, PT, PhD, MACT
Professor Emerita of Physical Therapy

Room 202, Graves Hall
812-488-2582
tm22@evansville.edu

Dr. Martin is a renowned authority in the areas of pediatric physical therapy and normal growth and development. She has been recognized for her teaching, scholarship and service, having received the Bud Dehaven Award from the Pediatric Section of the American Physical Therapy Association, the Fran Ekstam Award from the Indiana Chapter of the American Physical Therapy Association, and the Sadelle and Sydney Berger Award for scholarly activity. She received the Dean's Teaching Award in Spring 2014. She is the co-author of two entry-level textbooks, Functional Movement Development across the Life Span and Neurologic Interventions for Physical Therapy. The latter textbook has been translated into Korean, Polish and Greek. A fourth edition of the popular textbook was published in 2019. She received the Lucy Blair Service Award from the American Physical Therapy Association for her exceptional contributions to the Indiana Chapter and the Section on Pediatrics in 2010. Professor Martin received her Bachelor of Science degree in Biology from Tulane University, a certificate of physical therapy from Duke University and a Master of Arts degree in pediatric physical therapy from the University of North Carolina. She earned a PhD in Rehabilitation Services with a concentration in pediatrics from the University of Kentucky in August 2014. Her dissertation was "Play in Children with Motor Disabilities". Dr. Martin retired in 2017 after 35 years of dedicated service to the university and continues to guest lecture in the physical therapy program.
Staff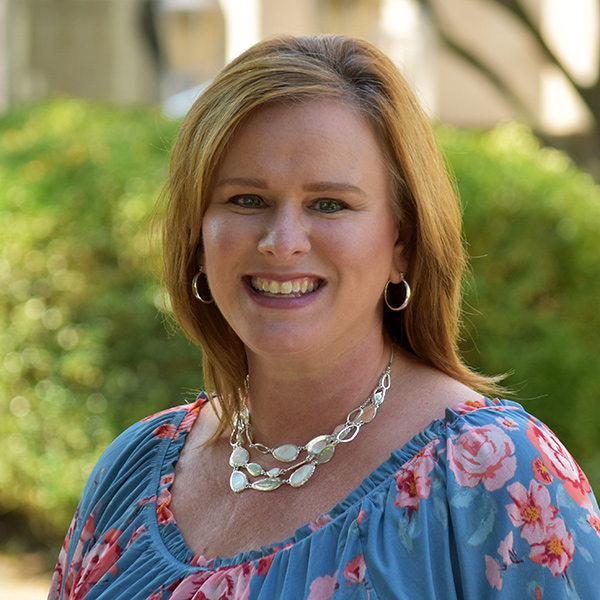 Mrs. Jennifer Clausheide
Clinical Administrative Specialist – College of Education and Health Sciences

Room 205, Graves Hall
812-488-5021
jc604@evansville.edu

Mrs. Jeri Mattix
Administrative Assistant/School of Physical Therapy

812-488-2341
jm862@evansville.edu

Office Phone
812-488-1209

Office Email
pt@evansville.edu

Office Location
Stone Family Center for Health Sciences, 515 Bob Jones Way, Room 3001, Evansville, IN 47708