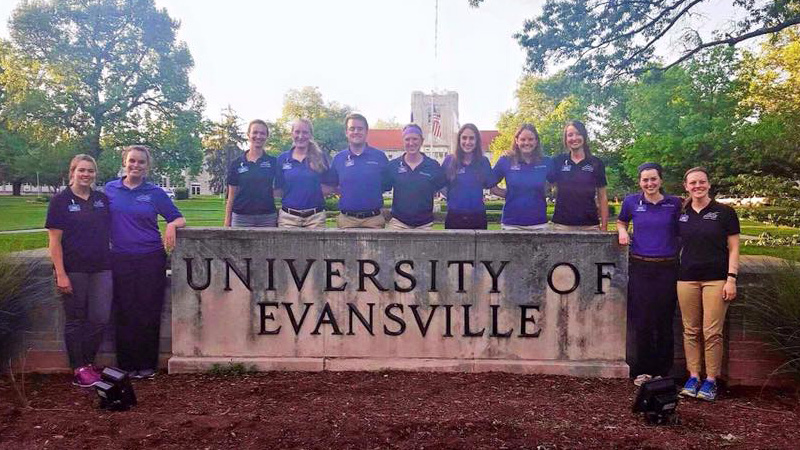 The Physical Therapy (PT) Club was formed to meet the needs of students in the field of physical therapy through identification, coordinated action, communication and fellowship, and to contribute in an organized manner to the improvement and development of education in the field of physical therapy.
Membership
Club membership is currently open to undergraduate students who plan to pursue physical therapy, and students enrolled in the DPT program. Club activities include guest speakers, social events, fundraisers, and community awareness projects. The faculty advisor to the PT Club is Professor Kate Schwartzkopf-Phifer. The PT Club requires that members are involved in two club activities and attend a minimum of two meetings each semester. Dues are $5.00 per semester.
Activities
The club has been involved in selling coupon booklets to raise money for Easter Seals, escorting the retired residents of Holiday Village during their fall festival, serving food at the Ronald McDonald House, and helping out the community during Make a Difference Day.
Club members have also planned a continuing education course to raise funds for the Pittsburgh-Marquette Challenge. For the last two years the club achieved Honorable Mention status for their fund raising efforts, which are used to fund physical therapy research.
Other activities the club members are involved in is a mentoring program for Pre-PT students and an afternoon tutoring program.
Office Phone
812-488-1209

Office Email
pt@evansville.edu

Office Location
Stone Family Center for Health Sciences, 515 Bob Jones Way, Room 3001, Evansville, IN 47708