Employment Opportunity Detail
Physician Assistant & Clinical Instructor
The University of Evansville invites applicants for a full-time physician assistant to provide psychiatric healthcare services to adult and pediatric patients within the community at a newly established, University-affiliated, collaborative outpatient mental health and wellness clinic. Included in this position is an academic appointment within the UE Department of Physician Assistant Sciences. Overall, this position will entail approximately 30 clinical hours per week, with 10 hours devoted to academic/educational duties. This physician assistant will collaborate with a range of professionals (i.e., psychologists, physicians, other advanced practice providers, social workers, etc.) to provide comprehensive, continuous, and personalized care to patients in various areas of behavioral health. These duties include (but are not limited to) collection of comprehensive histories of new patients, conducting basic physical and psychosocial assessments of individuals and/or families, management of common episodic and chronic mental health conditions, administering/prescribing medication and treatments, and provide counseling, wellness, and health training(s). Academic duties are customizable based upon candidate interests, but will include student precepting and experiential education. Minimum requirements for the position include certification by the NCCPA, current/valid license in the state of IN (or license eligible in the state of IN), and eligible for prescriptive authority, including controlled substances. Previous experience working in primary care/psychiatric/behavioral health preferred. Prior teaching experience is preferred but not required.
This Physician Assistant Program is currently housed in the Stone Family Center for Health Sciences in downtown Evansville, IN. This state-of-the-art multi-institutional campus provides unique opportunities for inter-professional experiences among faculty, as well as collaborative learning and research opportunities. Additional information about the UE Physician Assistant Program is available at https://www.evansville.edu/majors/physicianassistant.
Review of applications will begin immediately and continue until the position is filled. To apply, please email a letter of application, current CV, and contact information for three references to Dr. Andy Lampkins, Chair, PA Faculty Search Committee, at al207@evansville.edu and complete the UE online application located at http://www.evansville.edu/offices/hr/employmentApp.cfm
The University of Evansville is an independent, comprehensive, selective admissions university recognized for excellence in its core liberal arts and sciences curriculum and professional programs. Total enrollment is approximately 2,500 students. The University is a leader in study abroad and has a campus in England, Harlaxton College. The University of Evansville operates under a non-discriminatory policy with regard to race, color, creed or religion, national origin, gender, sexual orientation, age or disability. Minorities and underrepresented groups are encouraged to apply. The University of Evansville participates in the E-Verify program.
The University of Evansville expects all members of its community to treat each other with respect and civility. Harassing behaviors directed towards any member of our community will not be tolerated. As part of its commitment to non-discrimination, the University specifically prohibits harassment based on any other characteristics set forth in its nondiscrimination statement as follows: including race, color, gender, gender identity and expression, sexual orientation, creed or religion, national origin, age, disability, veteran status and all federally protected groups/classes. Any form of harassment undermines the mission of the University and negatively impacts the University community as a whole.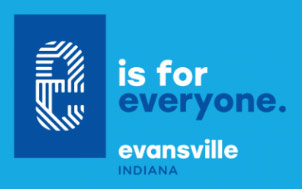 The University of Evansville participates in the E-Verify program.
If you are interested in coming to work at the University of Evansville, fill out our online application as well as review our application procedures and benefits information below. If you wish to apply for a position in dining services, please contact Chartwells. If you wish to apply for a position in housekeeping, please contact WFF at 812-488-2045.
Office Phone
812-488-2943

Office Email
hr@evansville.edu

Office Location
Room 118, Olmsted Administration Hall