Employment Opportunity Detail
Director of Accounting
The Director of Accounting works closely with the Controller to oversee the Accounting, Accounts Payable, and Payroll staff of three. The position has the responsibility of reconciling and maintaining general ledger accounts, including all University investments and endowment fund accounts, preparing annual investment surveys, and assisting with the review and completion of W-2's, as well as Forms 990 and 990T. The position facilitates month-end closing processes and ensures policies and procedures for Accounting and Accounts Payable are followed.
Duties/Responsibilities:
General Accounting: Perform reconciliation of general ledger accounts, including investments and endowment fund accounts; facilitate month end close and prepare internal monthly financial statements; audit University PCards monthly, communicating corrective action as necessary to card holders; assist with annual financial statement audit and other agreed upon procedures by preparing necessary audit schedules; complete annual surveys relating to investments and to higher education; other related responsibilities and/or projects as assigned.
Accounts Payable: Oversee Accounts Payable operations, including the development and implementation of goals, policies, priorities, and procedures relating to A/P; review and approve all invoices and purchase orders ensuring accuracy, timeliness, and acceptability of expenses.
Tax: Prepare payroll tax filings for both federal and state entities. Assist with annual preparation of the 990 and 990T tax returns. Assist with preparation of required filings and compliance audits.
Applicants must have solid working knowledge of Microsoft Excel and Accounting Principles; ability to calculate and process information quickly & accurately; effectively organize & prioritize multiple tasks to meet established deadlines; and basic supervisory skills. Bachelor's degree in Accounting is required, CPA is strongly preferred. Must have 2-5 years' experience and public accounting experience is required if less than three years' experience.
Please submit resume and complete the online application located at http://www.evansville,edu/offices/hr/employmentApp.cfm.
The University of Evansville expects all members of its community to treat each other with respect and civility. Harassing behaviors directed towards any member of our community will not be tolerated. As part of its commitment to non-discrimination, the University specifically prohibits harassment based on any other characteristics set forth in its nondiscrimination statement as follows: including race, color, gender, gender identity and expression, sexual orientation, creed or religion, national origin, age, disability, veteran status and all federally protected groups/classes. Any form of harassment undermines the mission of the University and negatively impacts the University community as a whole.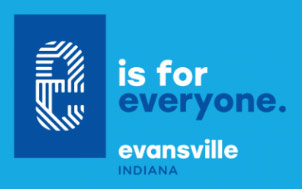 The University of Evansville participates in the E-Verify program.
If you are interested in coming to work at the University of Evansville, fill out our online application as well as review our application procedures and benefits information below. If you wish to apply for a position in dining services, please contact Chartwells. If you wish to apply for a position in housekeeping, please contact WFF at 812-488-2045.
Office Phone
812-488-2943

Office Email
hr@evansville.edu

Office Location
Room 118, Olmsted Administration Hall