Employment Opportunity Detail
Assistant Director, Athletics Annual Giving
The Assistant Director, Athletics Annual Giving, will work collaboratively with the Sr. Director of Alumni and Engagement and Associate Athletics Director for Revenue Generation to increase annual athletics support for the University of Evansville. This position is primarily responsible for growing annual giving and engagement for 17 varsity programs and the Purple Aces Club.
The Assistance Director will work closely with coaches, development officers, and alumni staff to plan and execute innovative strategies centered around increased alumni engagement and annual giving. This individual will also oversee the growth of the Purple Aces Club to increase unrestricted athletic annual giving. Working closely with the Major Gifts Officer, this person will identify, qualify, cultivate, and solicit prospects at the leadership giving level ($1,000 - $25,000) in support of Aces Athletics.
Other responsibilities include effective collaboration with other team members of University Advancement and the Athletics Department to develop and foster meaningful relationships with alumni, parents, and friends. Strategic planning and execution of events centered around growing the donor pipeline will be key in being an effective fundraiser.
Education and Experience
Bachelor's degree required.
Minium of 2 years of experience in fundraising or related fields such as development, sales, customer relations, etc.
Required Qualifications
Proven success in securing philanthropic gifts, or equivalent experience in a related field such as sales.
Excellent communication, organization, and customer service skills.
Demonstrated ability to work collaboratively in a team-based environment.
Working knowledge of electronic mail, donor databases (CRM experience preferred), the Windows environment, and other such software platforms.
Preferred Qualifications
Demonstrated knowledge or prior experience in college athletics.
Experience in a non-profit or higher education setting.
Knowledge of the University of Evansville and Aces Athletics.
Essential Functions and Responsibilities:
Oversee and execute comprehensive annual giving programs for athletics that involve identification, cultivation, solicitation, and stewardship of athletic annual gifts from alumni, faculty, staff and administration, parents, and friends.
Work closely with Sr. director of Alumni and Engagement, athletics staff and administration, and athletics major gift officer with the goal of increasing dollars raised and the number of donors in the Purple Aces Club.
Increase the visibility of the Purple Aces Club and cultivate a strong pipeline of support for the university.
Develop and advance a robust portfolio of athletics prospects. Leverage face-to-face meetings, phone calls, emails, and other contact to build relationships and increase support from prospects and current donors.
Coordinate campaigns and communications with the alumni directors, leadership annual giving officer, and communications coordinator to help maintain cohesion and messaging to constituents throughout the year.
Work closely with the sr. director of alumni and engagement to drive participation and retention statistics for donors at all levels of support.
Devise innovative opportunities for engaging donors and prospects; develop creative pathways for transitioning from annual to leadership giving, and strategies to identify prospective donors to become leadership donors.
Utilize CRM to enter notes and update giving bio, while maintaining strict confidentiality, as well as tracking metrics for strategic fundraising purposes.
Attend and interact with donors and prospective donors at Purple Aces Club events and athletic competitions.
Qualify donors for the major gifts team, discover new opportunities for capital projects, endowed, scholarships and planned gifts.
Assist and attend alumni and development events as needed.
Perform other duties as assigned by the Sr. Director of Alumni and Engagement.
The University of Evansville expects all members of its community to treat each other with respect and civility. Harassing behaviors directed towards any member of our community will not be tolerated. As part of its commitment to non-discrimination, the University specifically prohibits harassment based on any other characteristics set forth in its nondiscrimination statement as follows: including race, color, gender, gender identity and expression, sexual orientation, creed or religion, national origin, age, disability, veteran status and all federally protected groups/classes. Any form of harassment undermines the mission of the University and negatively impacts the University community as a whole.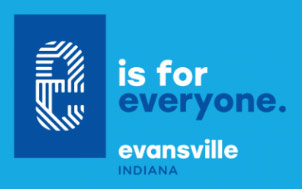 The University of Evansville participates in the E-Verify program.
If you are interested in coming to work at the University of Evansville, fill out our online application as well as review our application procedures and benefits information below. If you wish to apply for a position in dining services, please contact Chartwells. If you wish to apply for a position in housekeeping, please contact WFF at 812-488-2045.
Office Phone
812-488-2943

Office Email
hr@evansville.edu

Office Location
Room 118, Olmsted Administration Hall