Employment Opportunity Detail
Coordinator - Student Life Operations
The Coordinator of Student Life Operations oversees the logistical and support operations for the Office of Residence Life and Center for Student Engagement (CSE). The person filling this position must establish a sound working knowledge of all processes, programs, and operations within Residence Life and the Center for Student Engagement and be able to communicate these with students, parents, faculty, and staff. This position oversees and manages processes in collaboration with other university departments including student accounts, marketing, the office of technology services and other key offices. Proficiency in university computer programs including Colleague, WebAdvisor, UEngage, MyUE, Slate, and Informer, as well as Microsoft Office applications and social media is key to the success of this position.

Position will coordinate multi-department processes, including but not limited to the following:
Serves as the main point of contact for interfacing with other administrative departments and coordinating essential processes to support the Office of Residence Life and CSE (student accounts, marketing, campus facilities & housekeeping, admissions, technology services, etc.)
Manages daily support functions including interoffice communication and electronic business functions. Develops data reports for both offices relative to budgets, participation numbers, programs, etc.
Coordinates and manages student organization processes including membership registration, room reservations, and student group inquiries.
Provides information about housing and dining amenities and services. Processes lost key requests, room changes, housing cancellations, etc.
Coordinates billing and data entry for Residence Life and Greek Life. Works closely with Dining Services to process accurate billing and meal plan adjustments.
Supervises operations of the Residence Life and Center for Student Engagement Desks, ensuring a positive image of these stations and good services and processes. Oversees selection, training, and supervision of student workers at these various stations.
Supervises and coordinates mail processes for Residence Life including hiring, training, and placement of residence hall mail clerks, and oversight of mail forwarding processes for residential students.
Maintains copy/supply room for Student Life offices.
Provides direct administrative support to AVP/Director of Residence Life and Director of the Center for Student Engagement.
This position requires the ability to function autonomously and demonstrate initiative for creating processes and interfaces with other administrative functions at the university. The coordinator must possess strong supervisory and, organizational skills, as well as professional verbal and written communication skills. Applicants should be able to demonstrate proficient knowledge of computer applications within the Microsoft Office suite. Demonstrated experience with data management programs is critical.

This position reports jointly to the Assistant Vice President for Student Affairs and Director of the Center for Student Engagement.

Salary is competitive and commensurate with experience. This is a twelve month, hourly, full time appointment with full university benefits.
The University of Evansville expects all members of its community to treat each other with respect and civility. Harassing behaviors directed towards any member of our community will not be tolerated. As part of its commitment to non-discrimination, the University specifically prohibits harassment based on any other characteristics set forth in its nondiscrimination statement as follows: including race, color, gender, gender identity and expression, sexual orientation, creed or religion, national origin, age, disability, veteran status and all federally protected groups/classes. Any form of harassment undermines the mission of the University and negatively impacts the University community as a whole.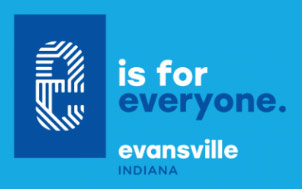 The University of Evansville participates in the E-Verify program.
If you are interested in coming to work at the University of Evansville, fill out our online application as well as review our application procedures and benefits information below. If you wish to apply for a position in dining services, please contact Chartwells. If you wish to apply for a position in housekeeping, please contact WFF at 812-488-2045.
Office Phone
812-488-2943

Office Email
hr@evansville.edu

Office Location
Room 118, Olmsted Administration Hall