Employment Opportunity Detail
Radio/Telephone Operator
The Office of Safety & Security has an opening for a Radio/Telephone Operator. The duties of the radio/telephone operator center on providing information and communications to the general campus community, on-duty security personnel, and the general public. The areas of responsibilities involve the following areas:
Receiving telephone complaints requiring security or other university personnel's
response, including emergency lines. Use of base radio station to communicate with security officers, and documentation of the requests and communications with the officers.
Identify other non-security personnel needing to be contacted according to the event
occurring and contacting them.
Assist in parking citation processing; data entry into electronic card access and parking permit
Databases.
Monitor CCTV, electronic card access system and fire alarms panels; Issuing Emergency Alerts to campus community when needed.
Other duties as assigned
Must be able to work weekends, holidays and all three work shifts; 8AM - 4PM, 4PM-Midnight, and Midnight-8AM. This positions serves as a relief operator. The normal duty hours of this position are midnight - 8AM, Thursday and Friday, and 4PM – midnight, Saturday, Sunday, and Monday. Occasional overtime may be required.
Strong verbal and written communication skills are required to provide clear, intelligible responses to callers. The ability to handle stressful situations is essential. Must be able to learn the proper use of telephone and base radio and have above average computer skills.
Must be able to multi-task and be able to perform responsibilities of the position with minimal supervision after completion of the probationary period.
To apply for this position, please complete and submit your UE online application located at http://www.evansville.edu/offices/hr/employmentApp.cfm.
The University of Evansville expects all members of its community to treat each other with respect and civility. Harassing behaviors directed towards any member of our community will not be tolerated. As part of its commitment to non-discrimination, the University specifically prohibits harassment based on any other characteristics set forth in its nondiscrimination statement as follows: including race, color, gender, gender identity and expression, sexual orientation, creed or religion, national origin, age, disability, veteran status and all federally protected groups/classes. Any form of harassment undermines the mission of the University and negatively impacts the University community as a whole.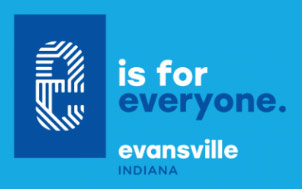 The University of Evansville participates in the E-Verify program.
If you are interested in coming to work at the University of Evansville, fill out our online application as well as review our application procedures and benefits information below. If you wish to apply for a position in dining services, please contact Chartwells. If you wish to apply for a position in housekeeping, please contact WFF at 812-488-2045.
Office Phone
812-488-2943

Office Email
hr@evansville.edu

Office Location
Room 118, Olmsted Administration Hall