Employment Opportunity Detail
Summer Programs Liaison
The Center for Diversity, Equity, and Inclusion is in search for a Summer Programs Liaison who serves as the primary representative who organizes and executes plans for the Journey to Justice Civil Rights Bus Tour and the Springboard high school summer camp. The Summer Programs Liaison interfaces with internal constituents and external organizations to deliver professional summer programs.
Flexible schedule and remote work available.
Duties and Responsibilities of the Summer Programs Liaison as follows:
Coordinate with local high schools to promote the programs.
Coordinate with businesses and organizations to serve as job sites for Springboard and student/attendee sponsors for Journey to Justice.
Serve as the first contact for external vendors and venue contacts.
Coordinate and manage summer program logistics.
Handle phone, email, and postal mail related to summer programs planning.
Schedule meetings for the summer programs team and communicating all relevant details to participants.
Maintain record of projected expenses and revenue in collaboration with summer programs team.
Other duties as assigned.
Special Qualifications:
Strong organizational and communication (verbal and written) skills. Additional skills with Microsoft Office Suite products. Ability to work independently as needed.
Minimum Experience:
Minimum of high school diploma or GED.
Desired Experience
Previous event/trip planning experience
Instructions for Applying:
Applicants must complete the on-line application available Please go to the online application located at http://www.evansville.edu/offices/hr/employmentApp.cfm. For consideration for the position, a resume with three references must be attached.
The University of Evansville expects all members of its community to treat each other with respect and civility. Harassing behaviors directed towards any member of our community will not be tolerated. As part of its commitment to non-discrimination, the University specifically prohibits harassment based on any other characteristics set forth in its nondiscrimination statement as follows: including race, color, gender, gender identity and expression, sexual orientation, creed or religion, national origin, age, disability, veteran status and all federally protected groups/classes. Any form of harassment undermines the mission of the University and negatively impacts the University community as a whole.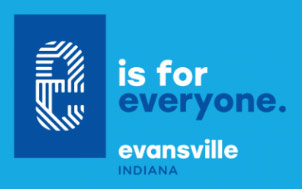 The University of Evansville participates in the E-Verify program.
If you are interested in coming to work at the University of Evansville, fill out our online application as well as review our application procedures and benefits information below. If you wish to apply for a position in dining services, please contact Chartwells. If you wish to apply for a position in housekeeping, please contact WFF at 812-488-2045.
Office Phone
812-488-2943

Office Email
hr@evansville.edu

Office Location
Room 118, Olmsted Administration Hall