Employment Opportunity Detail
Assistant Director of Student Engagement
Newly upgraded to exempt status, the Assistant Director of Student Engagement is a full-time live-in university administrator reporting to the Center for Student Engagement and Residence Life. This unique position works collaboratively within Student Engagement and Residence Life as a full-time live-in University administrator with a variety of campus responsibilities.
The Assistant Director specializes in Greek Life and Campus Programs. Coordinates and promotes all aspects of fraternity and sorority life including Greek housing/billing and recruitment events. Supports both NPC sorority and NIC fraternity activity and collaborates with Center for Diversity, Equity, and Inclusion on advancing Pan-Hellenic and multicultural Greek organizations. Advises Panhellenic and interfraternity governing councils. Educates Greek Life organizations and members through identified training and programs to help organizations live out their values on campus. Serves on-call for Greek social events and emergency response. Additional responsibilities include providing key high-quality programs and services for the campus community that enhance the student experience. Co-advises Student Activities Board (SAB) and other campus events.
Supports Residence Life functions in areas of crisis management/referral, upholding community standards, and assisting in Student Life collaborative events and functions. Includes participating in shared on-call responsibilities. Coordinates a segment of central residence life functions such as RA training, RA selection, summer conference/housing, department marketing and communications, student organization advising, and/or other duties as assigned.
Requires strong supervisory, organizational, and human relations abilities, as well as professional verbal and written communication skills. Working knowledge of Microsoft Office products and social media is necessary. Direct experience in working with college student populations, Student Life management, and implementing co-curricular programs is preferred. Must hold a valid driver's license. Bachelor's degree is required; Master's degree is preferred.
Salary is commensurate with exempt status. This is a twelve month, full time, salaried exempt appointment with full university benefits. Due to the nature of the position, a furnished campus apartment and a standard Fall and Spring meal plan is provided by the University.
Please attach your resume and cover letter to the UE online application located at: https://www.evansville.edu/offices/hr/employmentApp.cfm.
The University of Evansville expects all members of its community to treat each other with respect and civility. Harassing behaviors directed towards any member of our community will not be tolerated. As part of its commitment to non-discrimination, the University specifically prohibits harassment based on any other characteristics set forth in its nondiscrimination statement as follows: including race, color, gender, gender identity and expression, sexual orientation, creed or religion, national origin, age, disability, veteran status and all federally protected groups/classes. Any form of harassment undermines the mission of the University and negatively impacts the University community as a whole.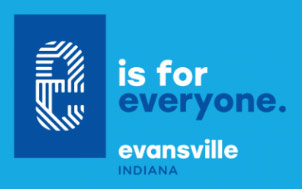 The University of Evansville participates in the E-Verify program.
If you are interested in coming to work at the University of Evansville, fill out our online application as well as review our application procedures and benefits information below. If you wish to apply for a position in dining services, please contact Chartwells. If you wish to apply for a position in housekeeping, please contact WFF at 812-488-2045.
Office Phone
812-488-2943

Office Email
hr@evansville.edu

Office Location
Room 118, Olmsted Administration Hall