Employment Opportunity Detail
Counselor with Counseling and Disability Services
The Department of Student Life invites applications for a full-time, 10-month contracted appointment as Counselor in the Office of Counseling and Disability Services. The starting date for this position will be immediate and will renew annually. The Counselor will join three other mental health counselors in a dynamic team setting to provide individual and group counseling to a diverse student population. The Counselor will provide direct counseling services to students with various concerns including, but not limited to, adjustment issues, depression, anxiety, grief/loss, and substance abuse issues and will triage/evaluate mental health crises to provide short-term, goal-focused therapy for clients. This position will also assist the team in facilitating programming related to topics relevant to the college-aged population.
The Counselor will assist the Director and other staff counselors in engaging the campus community through general outreach and education opportunities as deemed appropriate. Knowledge of and experience with accommodations for students with disabilities is beneficial but not required for this position as counselors work alongside disability services providers.
Educational and credentialing requirements include MSW/LSW and a minimum of one year of experience at the clinical level (including internships); comparable professional licensure will be considered. At least 1 year of experience in higher education is preferred. Strong clerical skills and a broad experience base with various mental health concerns are necessary for this position.
To apply for this position, please attach your cover letter, resume, and references to the online application located at http://www.evansville.edu/offices/hr/employmentApp.cfm.
The University of Evansville expects all members of its community to treat each other with respect and civility. Harassing behaviors directed towards any member of our community will not be tolerated. As part of its commitment to non-discrimination, the University specifically prohibits harassment based on any other characteristics set forth in its nondiscrimination statement as follows: including race, color, gender, gender identity and expression, sexual orientation, creed or religion, national origin, age, disability, veteran status and all federally protected groups/classes. Any form of harassment undermines the mission of the University and negatively impacts the University community as a whole.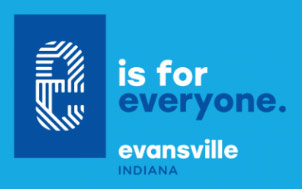 The University of Evansville participates in the E-Verify program.
If you are interested in coming to work at the University of Evansville, fill out our online application as well as review our application procedures and benefits information below. If you wish to apply for a position in dining services, please contact Chartwells. If you wish to apply for a position in housekeeping, please contact WFF at 812-488-2045.
Office Phone
812-488-2943

Office Email
hr@evansville.edu

Office Location
Room 118, Olmsted Administration Hall