Employment Opportunity Detail
Executive Assistant for the Director of Athletics
University of Evansville's new Director of Athletics has an immediate opening for an Executive Assistant.
Responsibilities include:
Maintain a good understanding of the value of athletics, public relations, and stewardship on behalf of the University. Act as a liaison to the Director of Athletics while maintaining a positive image for the Athletic Department and the University.
Assist the Director of Athletics with the Executive Boards of all University schools and the Board of Trustee Institutional Advancement committee in the planning and implementation of meetings.
Plan business lunches and dinners, schedule appointments and meetings for the Director of Athletics. Also assist with travel arrangements and itineraries as necessary.
Work with the Director of Athletics on maintaining a system of effective communication with donors, trustees and other constituencies.
Assist in all fundraising activities as they relate to goals and objectives of the Director of Athletics's position.
Assist the Director of Athletics in the preparation of the annual planning document for Athletic Department.
Maintain the Director of Athletics' calendar and filing systems. Review and manage daily mail and correspondence. Anticipate and manage scheduling details and conflicts on behalf of the Director of Athletics.
Prepare correspondence, reports, and other necessary documents.
Mange incoming calls and messages for Director of Athletics and return calls as appropriate.
Assist the Director of Athletics with specific office and University events, as assigned.
Other duties as assigned by the Director of Athletics
Bachelor's degree is preferred, experience in a collegiate athletic department is preferred.
Please upload cover letter, resume and references to the online application.
The University of Evansville expects all members of its community to treat each other with respect and civility. Harassing behaviors directed towards any member of our community will not be tolerated. As part of its commitment to non-discrimination, the University specifically prohibits harassment based on any other characteristics set forth in its nondiscrimination statement as follows: including race, color, gender, gender identity and expression, sexual orientation, creed or religion, national origin, age, disability, veteran status and all federally protected groups/classes. Any form of harassment undermines the mission of the University and negatively impacts the University community as a whole.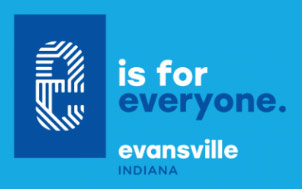 The University of Evansville participates in the E-Verify program.
If you are interested in coming to work at the University of Evansville, fill out our online application as well as review our application procedures and benefits information below. If you wish to apply for a position in dining services, please contact Chartwells. If you wish to apply for a position in housekeeping, please contact WFF at 812-488-2045.
Office Phone
812-488-2943

Office Email
hr@evansville.edu

Office Location
Room 118, Olmsted Administration Hall