Employment Opportunity Detail
Assistant Athletic Trainer/Instructor - Softball
The University of Evansville seeks a diverse applicant pool for an Assistant Athletic Trainer/Instructor position. This is a dual appointment position working with UE Intercollegiate Athletics and in the School of Health Sciences and Athletic Training Program.
The candidate will assist the Associate Athletic Director for Sports Medicine and staff in care of all student-athletes with primary coverage and travel with a softball and a secondary sport assignment. The Associate Athletic Director for Sports Medicine will determine secondary sports coverage.
This position also entails instruction for the School of Health Science/Athletic Training Program and serving as preceptor for students in the Athletic Training Program.
Athletic Training responsibilities will include but not limited to:
Prevention of athletic injuries and illness
Evaluation, Treatment, and Rehabilitation of athletic injuries.
Work with Sports Medicine team to design and implement prevention and rehab programs
Providing counseling and education to Student-Athletes.
Communicate with Student-Athletes, physicians, coaching staff, and when required, parents regarding the injury status of Student-Athletes.
Administrative aspect of athletic training: electronic documentation, insurance processing
Assist with coordination and scheduling of medical coverage for home and away competitions.
Supervision, education and recruitment of Athletic Training Students and Athletic Training Interns.
Record keeping and documentation including insurance processing.
Work with doctors and other allied health professionals to deliver health care to student-athletes.
Job Requirements
Master's Degree
BOC Certified
Indiana Licensure or eligible/pending
Preferred experience with softball or similar overhead sport for the softball position.
Previous teaching experience preferred
Previous experience as a clinical preceptor
Previous insurance claims processing preferred
Excellent verbal and writing communication skills are essential
Able to perform the physical requirements of lifting and carrying objects
Ability to work a flexible schedule including evenings, weekends, and holidays
Additional Qualifying Factors
Ability to pass a background screening check
To apply for this position, please attach your cover letter, resume, and three references with the online application.
The University of Evansville expects all members of its community to treat each other with respect and civility. Harassing behaviors directed towards any member of our community will not be tolerated. As part of its commitment to non-discrimination, the University specifically prohibits harassment based on any other characteristics set forth in its nondiscrimination statement as follows: including race, color, gender, gender identity and expression, sexual orientation, creed or religion, national origin, age, disability, veteran status and all federally protected groups/classes. Any form of harassment undermines the mission of the University and negatively impacts the University community as a whole.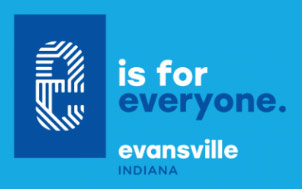 The University of Evansville participates in the E-Verify program.
If you are interested in coming to work at the University of Evansville, fill out our online application as well as review our application procedures and benefits information below. If you wish to apply for a position in dining services, please contact Chartwells. If you wish to apply for a position in housekeeping, please contact WFF at 812-488-2045.
Office Phone
812-488-2943

Office Email
hr@evansville.edu

Office Location
Room 118, Olmsted Administration Hall