Employment Opportunity Detail
Maintenance Technician
The Facilities Management and Planning department is recruiting to fill a full-time Maintenance Technician. This position performs skilled work in the installation, operation, maintenance, modification, service and repair of mechanical, electrical, heating, ventilation and air conditioning, plumbing and structural systems; monitors the performance of heating, cooling, and related systems by interpreting the energy management system alarms and temperature and pressure differentials, troubleshoots problems, and makes adjustments, when necessary. This position also performs routine carpentry work using hand and power tools and precision measuring and testing devices to repair or remodel existing structures according to work orders or verbal instructions.
Work Schedule:
This full-time position is typically scheduled Monday-Friday from 7am-4pm with occasional overtime and weekend emergency/standby responsibilities
Primary Duties and Responsibilities:
Performs skilled mechanical maintenance work in the installation, operation, maintenance, modification, service, and repair of electrical, heating, ventilation, and air conditioning, plumbing and refrigeration control systems
Assures the proper operation of a wide variety of mechanical machines and devices including pumps, engines, motors, and compressors.
Repairs existing structures according to work orders or verbal instructions.
Performs basic plumbing work.
Performs basic electrical work.
Assists with documenting the cost of repairs by ensuring labor hours are charged appropriately on the mobile device using the CMMS app.
Practices preventive maintenance in maintaining electronic test equipment and mechanical tools by performing spot checks of equipment to determine their working condition, oiling moving parts, cleaning and servicing tools and equipment as directed or specified in the operator's manual.
Knowledge, Skills, and Abilities:
Communication - able to effectively communicate in a professional, diplomatic, empathetic, and tactful manner using preferred method and level as applicable to the job.
Team Orientation & Interpersonal - highly motivated team player with ability to develop and maintain collaborative relationships with all levels within and external to the organization.
Results Orientation - proven ability to set and exceed established targets.
Ability to work in a diverse environment.
Organization & Time Management - able to plan, organize, and follow up on tasks related to the job to achieve goals within or ahead of established time frames.
Adaptability to Change - able to be flexible and supportive, react swiftly to and able to assimilate change positively and proactively in rapid growth environment.
Relationship Management - able to personally provide high level of interactive service to others, building relationships and addressing identified needs.
Ethics - able to demonstrate integrity, professionalism, civility, and a high degree of ethics in all job-related actions.
Ability to thrive in a fast-paced, customer-service oriented collaborative team environment.
Provide and ensure excellent customer service response to facilities issues as they arise on campus.
Communicate regularly, courteously, and professionally utilizing interpersonal skills to maintain effective relationships with other department staff, faculty, students and public.
Ability to handle sensitive and confidential data.
Qualifications:
High School diploma or equivalent or any combination of education, training or experience that provides the knowledge, skills and abilities required for this position.
Strong interpersonal, communication and relationship building. Demonstrated ability to promote cooperation, trust, high quality workmanship and customer service in a service-oriented, multi-trade environment.
Possess a valid driver's license and driving record to become/remain certified to operate vehicles and equipment.
Physical Requirements: The physical demands described here are representative of those that must be met by an employee to successfully perform the essential functions of this job. Reasonable accommodations may be made to enable individuals with disabilities to perform the essential functions.
The job requires working with and around hazardous building materials containing asbestos and solvents; frequent lifting, climbing, moving, and installing of heavy objects, many in awkward or high locations; and exposure to hot and cold temperatures when working outside. Frequent talking, seeing, and hearing. Repetitive motion of wrists, hands, and fingers. Frequent walking, standing, bending, twisting. Frequent climbing stairs, lifting up to 50 pounds. Able to operate a motorized vehicle.
The University of Evansville expects all members of its community to treat each other with respect and civility. Harassing behaviors directed towards any member of our community will not be tolerated. As part of its commitment to non-discrimination, the University specifically prohibits harassment based on any other characteristics set forth in its nondiscrimination statement as follows: including race, color, gender, gender identity and expression, sexual orientation, creed or religion, national origin, age, disability, veteran status and all federally protected groups/classes. Any form of harassment undermines the mission of the University and negatively impacts the University community as a whole.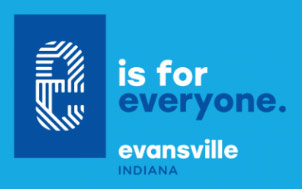 The University of Evansville participates in the E-Verify program.
If you are interested in coming to work at the University of Evansville, fill out our online application as well as review our application procedures and benefits information below. If you wish to apply for a position in dining services, please contact Chartwells. If you wish to apply for a position in housekeeping, please contact WFF at 812-488-2045.
Office Phone
812-488-2943

Office Email
hr@evansville.edu

Office Location
Room 118, Olmsted Administration Hall