Employment Opportunity Detail
Executive Assistant for the Vice President of Talent and Community
The division of talent and community includes the center for diversity, equity, and inclusion, human resources, religious life, and youth programs. The Executive Assistant (EA) provides professional administrative support to the Vice President for Talent & Community/Chief Inclusion & Equity Officer (VPTC/CIEO) that includes preparing supporting reports/documents, managing budget processes, preparing contracts, coordinating appoints, and working closely with other VP (Vice President) offices to provide support for joint projects. The EA serves as the direct liaison with the office of admission, registrar, student financial services, OTS, student affairs, public safety, and academic departments. The EA is often the first point of contact for students and employees and external constituents.
The EA is responsible for managing databases and preparing reports as directed by the VPTC/CIEO. The EA serves as the logistical coordinator for events and activities produced by the division of talent and community. The EA also provides clerical support to the VPTC/CIEO and co-leaders in administering the Fellow Scholars Program processes and procedures for record keeping and notifications, etc.
The EA must possess excellent verbal and written communication skills. The ability to exercise good judgment, maintain confidentiality, and be resourceful are paramount to the success of this position. A positive and professional attitude is essential for this position.
The University of Evansville expects all members of its community to treat each other with respect and civility. Harassing behaviors directed towards any member of our community will not be tolerated. As part of its commitment to non-discrimination, the University specifically prohibits harassment based on any other characteristics set forth in its nondiscrimination statement as follows: including race, color, gender, gender identity and expression, sexual orientation, creed or religion, national origin, age, disability, veteran status and all federally protected groups/classes. Any form of harassment undermines the mission of the University and negatively impacts the University community as a whole.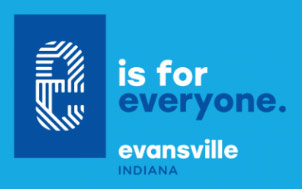 The University of Evansville participates in the E-Verify program.
If you are interested in coming to work at the University of Evansville, fill out our online application as well as review our application procedures and benefits information below. If you wish to apply for a position in dining services, please contact Chartwells. If you wish to apply for a position in housekeeping, please contact WFF at 812-488-2045.
Office Phone
812-488-2943

Office Email
hr@evansville.edu

Office Location
Room 118, Olmsted Administration Hall