Employment Opportunity Detail
Music Therapy Program Director
The University of Evansville has an opening for a full time, tenure track faculty position as Music Therapy Program Director beginning August of 2023.
Primary duties include teaching music therapy core courses, mentoring students through all phases of internship acquisition and completion, supervising clinical practicum students at all levels, advising, and recruiting. The position also includes oversight of the development of a university music therapy clinic. Additional teaching will be assigned based on the successful candidate's qualifications and department needs. Masters required, doctorate preferred. Must be board certified with at least three years of full-time clinical experience in music therapy or its equivalent in part-time work. Teaching experience at the university level or experience as an internship director is desirable. Applicants must possess a valid driver's license, proof of auto insurance, and reliable transportation. Open Rank (Assistant, Associate, or Full); rank to be determined by the qualifications of the successful candidate. Salary based on qualifications and experience.
Consideration of applications will begin November 15 and continue until the position is filled. Please upload curriculum vitae, and a list of at least three references as one document with your application.
The University of Evansville expects all members of its community to treat each other with respect and civility. Harassing behaviors directed towards any member of our community will not be tolerated. As part of its commitment to non-discrimination, the University specifically prohibits harassment based on any other characteristics set forth in its nondiscrimination statement as follows: including race, color, gender, gender identity and expression, sexual orientation, creed or religion, national origin, age, disability, veteran status and all federally protected groups/classes. Any form of harassment undermines the mission of the University and negatively impacts the University community as a whole.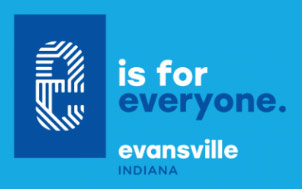 The University of Evansville participates in the E-Verify program.
If you are interested in coming to work at the University of Evansville, fill out our online application as well as review our application procedures and benefits information below. If you wish to apply for a position in dining services, please contact Chartwells. If you wish to apply for a position in housekeeping, please contact WFF at 812-488-2045.
Office Phone
812-488-2943

Office Email
hr@evansville.edu

Office Location
Room 118, Olmsted Administration Hall