Employment Opportunity Detail
Director of the Center for Student Engagement
The Director of the Center for Student Engagement serves as a key member of the Student Affairs leadership team. They provide general oversight for the co-curricular programs that promote the mission of the Division of Student Affairs and the University. The Director provides direction and oversight to initiatives and programs that connect students to opportunities supporting leadership development, campus community, and civic engagement.
Specific responsibilities include:
Supervision of 1 full-time Assistant Director (Greek Life Advisor)
Shared supervision of 4 full-time employees (collateral reponsibilities in Residence Life)
Review and authorize entertainment contracts for student organizations
Coordinate community engagement programs
Organize new student orientation/Welcome Week including the selection and training of Orientation Leaders
Co-advise the Student Activities Board, advise Student Government
Assist with other major campus traditions including homecoming, family weekend, Bike Race, Etc.
Provide vision and accountability for the Greek Life community (in partnership with Assistant Director)
Provide emergency on-call respnse
Oversee the risk management component of all student activities
Assist in some adjudication of student conduct cases
Implement appropriate assessment tools for various programs and services within the department
Bachelor's required. Masters preferred in student affairs, counseling, or other related field. 3-5 years with Masters degree. 5-7 years with Bachelors degree.
A successful candidate should demonstrate understanding of student development, risk management, assessment of learning, and large-scale event planning. Knowledge of diversity, equity, and inclusion as it applies to campus events, creating community on campus, and instilling a sense of belonging throughout the co-curricular experience.
To apply for this position, please submit a cover letter, resume and references in one complete pdf with the online application.
The University of Evansville expects all members of its community to treat each other with respect and civility. Harassing behaviors directed towards any member of our community will not be tolerated. As part of its commitment to non-discrimination, the University specifically prohibits harassment based on any other characteristics set forth in its nondiscrimination statement as follows: including race, color, gender, gender identity and expression, sexual orientation, creed or religion, national origin, age, disability, veteran status and all federally protected groups/classes. Any form of harassment undermines the mission of the University and negatively impacts the University community as a whole.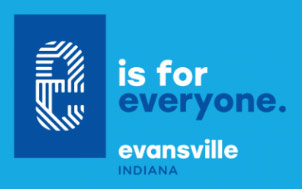 The University of Evansville participates in the E-Verify program.
If you are interested in coming to work at the University of Evansville, fill out our online application as well as review our application procedures and benefits information below. If you wish to apply for a position in dining services, please contact Chartwells. If you wish to apply for a position in housekeeping, please contact WFF at 812-488-2045.
Office Phone
812-488-2943

Office Email
hr@evansville.edu

Office Location
Room 118, Olmsted Administration Hall