Employment Opportunity Detail
Director of Strategic Recruitment
The Director of Strategic Recruitment is an integral member of the senior enrollment leadership team. The Director will be responsible for the development and implementation of a comprehensive recruitment strategy that drives enrollment growth. The Director will also provide sales leadership and training to the admission team and other departments, develop performance metrics for recruiters, improve performance monitoring within the department, and use data to drive enrollment initiatives.
Responsibilities:
Create a comprehensive recruitment strategy that drives enrollment growth
Work closely with the Senior Director of Admissions and the VP of Enrollment and Marketing to ensure recruiting goals are met
Develop sales training and share best practices for the admission team and other people engaged in recruitment
Identify and implement innovative and effective methods to improve student recruitment
Develop and monitor critical recruitment metrics to assure enrollment goals are met or exceeded.
Create a performance monitoring system and incentive structure within the constraints of higher education guidelines
Prepare and present regular status updates on admission funnel metrics
Review territory recruitment objectives and act appropriately to correct underperforming areas
Work collaboratively with faculty and staff to strengthen recruiting effectiveness
Keep abreast of current trends and regulations in higher education recruitment
Qualifications:
Bachelor's degree in Business, Sales, Marketing, Communications, or a related field
Master's degree preferred
Professional background effectively growing enrollment in higher ed OR effective sales leadership in another industry with the ability to translate this experience into higher ed
Minimum 5 years of experience leading a sales or recruitment team with a track record of success
Good people leader who can build a culture of trust
Knowledge of effective sales/recruitment strategies that could be applicable to higher ed
Excellent communication, interpersonal, and organizational skills
Strong customer service orientation
Self-motivated and able to motivate others to achieve goals
Experience with CRM software, Excel, Word, and Powerpoint
The University of Evansville expects all members of its community to treat each other with respect and civility. Harassing behaviors directed towards any member of our community will not be tolerated. As part of its commitment to non-discrimination, the University specifically prohibits harassment based on any other characteristics set forth in its nondiscrimination statement as follows: including race, color, gender, gender identity and expression, sexual orientation, creed or religion, national origin, age, disability, veteran status and all federally protected groups/classes. Any form of harassment undermines the mission of the University and negatively impacts the University community as a whole.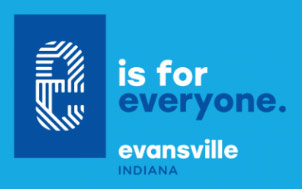 The University of Evansville participates in the E-Verify program.
If you are interested in coming to work at the University of Evansville, fill out our online application as well as review our application procedures and benefits information below. If you wish to apply for a position in dining services, please contact Chartwells. If you wish to apply for a position in housekeeping, please contact WFF at 812-488-2045.
Office Phone
812-488-2943

Office Email
hr@evansville.edu

Office Location
Room 118, Olmsted Administration Hall