Employment Opportunity Detail
Lead for Distribution Services
The Administrative Services Department has a full-time opening for Lead, Distribution Services.
Job responsibilities include:
Oversees Distribution Services (DS) employees and student workers. Set priorities, coordinate training and workload to ensure that all daily work is completed in a timely manner and all deadlines are met. (25%)
Fulfills roles for daily operations involving Distribution Services staff (Central receiving Courier and Mail Courier), as necessary. (20%)
Works with DS staff to prepare and complete necessary journal entries (postage, in-house office supplies, etc.) as required and maintains appropriate postage account balances. Coordinates DS supply inventory processes. (12%)
Ensures that all incoming mail, packages and shipments (USPS, UPS, Federal Express, other carriers, office supplies, purchase orders, Pcard orders, etc.) including special delivery services (certified, express, priority, etc.) and/or special handling requirements are being processed (tracked, handled, distributed, etc.) appropriately for the UE campus community. This includes packages for students. (10%)
Ensures proper pricing and USPS compliance for contract mailings including mail piece design reviews, job coordination with contract mailing vendor and vendor payment/reconciliation processes. (10%)
Interviews and hires qualified student work study students. Conduct and/or coordinate training, work activities, supervision, and time-card approval of students. (8%)
Ensures that UE policy/procedures and contractual agreements with vendors are followed within DS. Maintains a working knowledge of regulations pertaining to DS operations (USPS, UPS, UE's EMS, contracted vendors, etc.) (5%)
Coordinates maintenance of all DS equipment (vehicles, forklift, dock, etc.). (5%)
Perform other duties as needed or assigned. (5%)
Qualifications for this position include:
Always maintain a valid operator driver's license.
Computer literate.
Adept at multi-tasking, time management, flexible, and organized.
Able to lift and/or carry up to 50lbs. on a daily basis in all types of weather.
Customer service oriented with effective communication, interpersonal and problem-solving skills;
Maintains confidentiality.
2 yrs. work experience as a supervisor or team leader with a customer service-oriented focus A minimum of high school diploma or GED required.
Forklift experience desired &/or willing to train to become UE forklift certified within first 90 days of employment.
The University of Evansville expects all members of its community to treat each other with respect and civility. Harassing behaviors directed towards any member of our community will not be tolerated. As part of its commitment to non-discrimination, the University specifically prohibits harassment based on any other characteristics set forth in its nondiscrimination statement as follows: including race, color, gender, gender identity and expression, sexual orientation, creed or religion, national origin, age, disability, veteran status and all federally protected groups/classes. Any form of harassment undermines the mission of the University and negatively impacts the University community as a whole.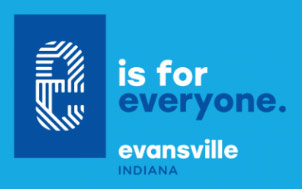 The University of Evansville participates in the E-Verify program.
If you are interested in coming to work at the University of Evansville, fill out our online application as well as review our application procedures and benefits information below. If you wish to apply for a position in dining services, please contact Chartwells. If you wish to apply for a position in housekeeping, please contact WFF at 812-488-2045.
Office Phone
812-488-2943

Office Email
hr@evansville.edu

Office Location
Room 118, Olmsted Administration Hall