Employment Opportunity Detail
Enrollment Data Manager
The Enrollment Data Manager will oversee the effective use of data to drive enrollment growth for the university. This person will be responsible for gathering and analyzing enrollment data from Slate (enrollment CRM), the National Student Clearinghouse, IPEDS, Google Analytics, and more to improve targeting, track performance, and enhance the efficiency and effectiveness of constrained resources and bandwidth. Importantly, this person will need to know what questions to ask, how to find the data, how to analyze the data, and how to structure it for immediate use by the admission, marketing, and financial aid teams. The Enrollment Data Manager will also be responsible for preparing accurate and timely reports for university leadership.
Responsibilities:
Use data to support the development of enrollment strategies and initiatives.
Collect enrollment data from a variety of sources, including Slate, Colleague, IPEDS, consulting partners, the National Student Clearinghouse, PRIZM data, Google Analytics, and more to assist in informed decision-making.
Monitor trends in enrollment data and make informed recommendations on strategies and tactics to grow enrollment.
Identify opportunities based on data to maximize the use of constrained resources (marketing expenditures, travel budget, scholarship budget, etc.)
Responsible for posing relevant questions, gathering data to answer those questions, analyzing the data, developing insights, and preparing and presenting accurate and timely reports and tools.
Prepare ad-hoc reports for the enrollment management team.
Provide technical assistance and support to staff related to enrollment data management.
Keep current on trends in higher education enrollment data management.
Qualifications:
Requires bachelor's degree in relevant field. Master's degree preferred.
Seeking a seasoned professional with deep knowledge and experience in data collection and analysis techniques
Minimum of 3 years of experience in higher education with a good understanding of admissions, marketing, and financial aid.
Familiarity with NSC, IPEDS, and other enrollment data sources is required. Experience with Slate and Colleague preferred.
Knowledge of SIS systems and procedures involved in handling student data (FERPA) beneficial
Ability to think strategically and make recommendations.
Ability to work independently, manage multiple priorities, and meet deadlines.
Ability to present information clearly and concisely that is easy to understand
The University of Evansville expects all members of its community to treat each other with respect and civility. Harassing behaviors directed towards any member of our community will not be tolerated. As part of its commitment to non-discrimination, the University specifically prohibits harassment based on any other characteristics set forth in its nondiscrimination statement as follows: including race, color, gender, gender identity and expression, sexual orientation, creed or religion, national origin, age, disability, veteran status and all federally protected groups/classes. Any form of harassment undermines the mission of the University and negatively impacts the University community as a whole.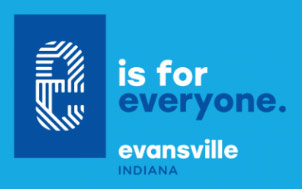 The University of Evansville participates in the E-Verify program.
If you are interested in coming to work at the University of Evansville, fill out our online application as well as review our application procedures and benefits information below. If you wish to apply for a position in dining services, please contact Chartwells. If you wish to apply for a position in housekeeping, please contact WFF at 812-488-2045.
Office Phone
812-488-2943

Office Email
hr@evansville.edu

Office Location
Room 118, Olmsted Administration Hall