Employment Opportunity Detail
Assistant Professor of Accounting
The Schroeder Family School of Business Administration (Schroeder School) at the University of Evansville (UE) invites applications for a tenure-track faculty position in Accounting at the assistant level beginning August 2024. Salary and benefits are competitive with peer institutions. Responsibilities include teaching nine credit hours per semester; research leading to refereed journal publications; and service at the school and/or university-level. The Schroeder School is an AACSB-accredited business school focused on high-quality student outcomes in a welcoming and responsive setting.
Qualifications
Applicants must have a terminal degree in Accounting from an AACSB accredited institution or be in the ABD stage with expected completion of their doctoral studies within one year of start date. Primary teaching responsibilities will include financial accounting, auditing, and financial analytics.
Application Procedures
Applications must be submitted electronically through the UE Employment Opportunities website at http://www.evansville.edu/offices/hr/employmentApp.cfm and must include, in one PDF file, a cover letter, curriculum vitae, research statement, teaching statement, and a list of three references with addresses, telephone numbers and email addresses. Please submit materials as a single PDF file in the "Upload Additional Materials" section. To receive prompt consideration, all application materials should be received by September 30, 2023. The position will remain open until an acceptable candidate is found. Please contact Dr. Rania Mousa, chair of the search committee, at rm190@evansville.edu, with questions.
The University of Evansville
Established in 1854, the University of Evansville, located in southwestern Indiana, has a rich history that spans more than 160 years. The University of Evansville has received national recognition for its dedication to international education; the program at Harlaxton College was ranked the #1 Study Abroad Program in the Nation by BestCollegeReviews.org. In addition, the University has been designated as an Ashoka Changemaker Campus, one of only 47 universities in the world that is dedicated to social responsibility.
Since its inception, the University has enjoyed a long-standing affiliation with The United Methodist Church, sharing with it a commitment to inclusiveness. Students savor a sense of belonging on campus and appreciate the significance of their personal and professional community.
UE's 2,371 students from 44 states and 52 countries experience a distinctive curriculum built on exposure to great ideas, timeless themes, significant questions, and multiple perspectives to prepare them not only for their first jobs, but for their very best jobs. Faculty members, passionate about teaching, prepare students for success in whatever direction their lives take them.
The City of Evansville
The City of Evansville is the third largest city in the state of Indiana and is the largest city in Southern Indiana. As of the 2010 census, the city had a total population of 117,429, and a metropolitan population of 314,280. It is the county seat of Vanderburgh County and the regional hub for the Illinois-Indiana-Kentucky Tri-State Area. Settled in 1812, the city is situated on a gentle horseshoe bend on the Ohio River and is often referred to as "River City." Besides the University of Evansville, the City of Evansville is also home to the University of Southern Indiana (USI) and Ivy Tech Community College-Southwest. The Evansville-Vanderburgh School Corporation is home to public charter Signature School, the #1 High School in Indiana and #10 in the United States by U.S. News & World Report.
A tourist destination, Evansville is home to Tropicana Evansville, the state's first casino; Mesker Park Zoo and Botanic Garden, one of the state's oldest and largest zoos; and a thriving sports tourism industry. The broad economic base of the region has helped to build an economy that is known for its stability, diversity, and vitality. The University of Evansville contributes more than $70 million to the local economy and $143 million to the state economy. Major Evansville industries include manufacturing, warehousing and distribution, retailing, health care, and finance and business services. Corporate headquarters include Vectren Corporation, Old National Bancorp, Berry Global, OneMain, Shoe Carnival, Escalade, Atlas Van Lines, Koch Enterprises, Crescent/Cresline/Wabash Plastics, Traylor Bros., Anchor Industries, and Lochmueller Group. Major manufacturing operations in and around the city include AK Steel in Rockport, Alcoa in Newburgh, Toyota Motor Manufacturing and Mid-States Rubber in Princeton, Mead Johnson Nutrition in Evansville, Kimball International in Jasper, and SABIC Innovative Plastics in Mt. Vernon, Indiana.
The Victory Theatre is a vintage 1,950-seat venue that is home to the Evansville Philharmonic Orchestra. The theatre also hosts local dance and theatre companies, and touring productions. In addition, a wide variety of concerts, plays, and other special events are held at the 2,500-seat auditorium at the Old National Events Plaza in downtown Evansville. Larger concerts, sporting events, and special events are held at the 11,000-seat Ford Center in downtown Evansville, recently named the sixth best stop in the world among medium venues, according to "Venues Today." The Evansville Otters independent league professional baseball team has played at historic Bosse Field in the Frontier League since 1995, and they were the Frontier League champions in 2006 and 2016. The Evansville Thunderbolts, a minor league ice hockey team and member of the Southern Professional Hockey League, have played at the Ford Center since 2016.
The University of Evansville expects all members of its community to treat each other with respect and civility. Harassing behaviors directed towards any member of our community will not be tolerated. As part of its commitment to non-discrimination, the University specifically prohibits harassment based on any other characteristics set forth in its nondiscrimination statement as follows: including race, color, gender, gender identity and expression, sexual orientation, creed or religion, national origin, age, disability, veteran status and all federally protected groups/classes. Any form of harassment undermines the mission of the University and negatively impacts the University community as a whole.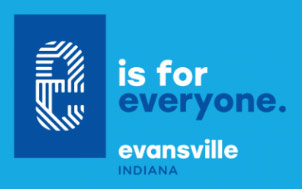 The University of Evansville participates in the E-Verify program.
If you are interested in coming to work at the University of Evansville, fill out our online application as well as review our application procedures and benefits information below. If you wish to apply for a position in dining services, please contact Chartwells. If you wish to apply for a position in housekeeping, please contact WFF at 812-488-2045.
Office Phone
812-488-2943

Office Email
hr@evansville.edu

Office Location
Room 118, Olmsted Administration Hall