Employment Opportunity Detail
Director of Youth Programs
The newly created Youth Programs Office at the University of Evansville is seeking applications for the Director of Youth Programs.
The successful candidate will possess a deep understanding of youth programs, marketing, and fundraising. It is essential that the person in this role is a good strategic thinker, has the ability to work with diverse stakeholders, displays sound judgment, demonstrates exceptional management skills, and can juggle multiple responsibilities. Additionally, the ideal candidate will be a creative problem-solver who is willing to take risks and can empower people to make change.
The Director of Youth Programs is responsible for leading the development and implementation of strategies for youth program growth at the university. This position oversees all aspects of youth programs and collaborates with the marketing department to ensure that we have sound marketing and communications strategies for a variety of youth programs at the university. The director also works closely with Admission, Advancement, Accounting, Residence Life, and various non-academic and academic program offices. This is an essential position that interfaces with all areas of the university to ensure that we strengthen our recruitment pipeline and grow enrollment.
Primary responsibilities include:
Develop a sustainable strategy for youth programming at UE
Provide primary oversight of all youth programs
Work with the Office of Marketing and Communications to develop and implement a strategy for marketing all UE youth programs
Work with the Office of Institutional Advancement to identify and solicit individual donors, corporations, and foundations for gifts and sponsorships.
Work with the Office of Residence Life, hire and train camp counselors/resident assistants to help manage residential camps and special events at all camps.
Coordinate the PathFinder components of youth summer programs
Oversee the budget for youth programs
Develop evaluation processes and build plans for continuous improvement of youth programs.
Support necessary grant reporting for Lilly and any other grants
Ensure all programs are in compliance with the university's Protection of Children Policy
To apply, complete the online application at http://www.evansville.edu/offices/hr/employmentApp.cfm and attach a cover letter and resume.
The University of Evansville expects all members of its community to treat each other with respect and civility. Harassing behaviors directed towards any member of our community will not be tolerated. As part of its commitment to non-discrimination, the University specifically prohibits harassment based on any other characteristics set forth in its nondiscrimination statement as follows: including race, color, gender, gender identity and expression, sexual orientation, creed or religion, national origin, age, disability, veteran status and all federally protected groups/classes. Any form of harassment undermines the mission of the University and negatively impacts the University community as a whole.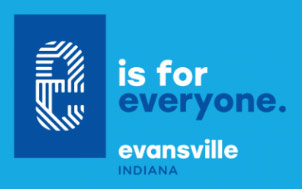 The University of Evansville participates in the E-Verify program.
If you are interested in coming to work at the University of Evansville, fill out our online application as well as review our application procedures and benefits information below. If you wish to apply for a position in dining services, please contact Chartwells. If you wish to apply for a position in housekeeping, please contact WFF at 812-488-2045.
Office Phone
812-488-2943

Office Email
hr@evansville.edu

Office Location
Room 118, Olmsted Administration Hall