Employment Opportunity Detail
Harlaxton Recruitment Coordinator
The University of Evansville's Harlaxton College Admission team is seeking a Recruitment Coordinator. Harlaxton College is a study abroad center in Grantham, England, owned and operated by the University of Evansville, and is a provider of semester, summer, internship, gap year, graduate, and customized programming to students, faculty, and institutions across the United States.
The Harlaxton College Recruitment Coordinator is a remote work position with the primary responsibilities of developing and maintaining relationships with US partner institutions and recruiting students and faculty to engage with Harlaxton College. They will be expected to create and implement strategic plans to grow our network and top of the admission funnel.
Responsibilities:
Maintain familiarity with Harlaxton College's program offerings and operations
Foster ongoing relationships with existing Harlaxton College partner institutions
Create lead generation strategy
Develop new relationships with institutions across the United States
Recruit students and faculty to participate in Harlaxton College programs
Represent Harlaxton College at events, conferences, and fairs, both in person and virtual, and conduct other outreach activities
Collaborate with Admission team to ensure new leads are nurtured
Utilize social media to further Harlaxton College online presence
Assist Admission team with other projects associated with marketing and operating the US side of the Harlaxton experience
Requirements:
Bachelor's degree in related field
Master's degree preferred
2-4 years of sales or business development and/or international higher education experience
Established contacts in university study abroad, gap year, or graduate admission preferred
Experience working with a CRM
Organized self-starter who can work and manage time independently
Great customer service and relationship building skills
Creative and energetic spirit
Ability to embrace and advance the Harlaxton College mission and vision for the future
Demonstrated ability to work from home office and travel extensively
Travel up to 70% of time during peak seasons
The University of Evansville expects all members of its community to treat each other with respect and civility. Harassing behaviors directed towards any member of our community will not be tolerated. As part of its commitment to non-discrimination, the University specifically prohibits harassment based on any other characteristics set forth in its nondiscrimination statement as follows: including race, color, gender, gender identity and expression, sexual orientation, creed or religion, national origin, age, disability, veteran status and all federally protected groups/classes. Any form of harassment undermines the mission of the University and negatively impacts the University community as a whole.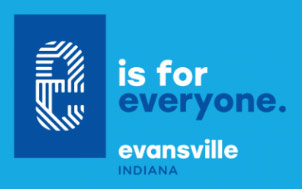 The University of Evansville participates in the E-Verify program.
If you are interested in coming to work at the University of Evansville, fill out our online application as well as review our application procedures and benefits information below. If you wish to apply for a position in dining services, please contact Chartwells. If you wish to apply for a position in housekeeping, please contact WFF at 812-488-2045.
Office Phone
812-488-2943

Office Email
hr@evansville.edu

Office Location
Room 118, Olmsted Administration Hall