Employment Opportunity Detail
Assistant Professor of Communication/Sport Communication Tenure Track
The University of Evansville seeks candidates for an Assistant Professor of Communication, starting August 2023, to teach sport broadcasting, writing, and promotion within the context of a contemporary, cross-disciplinary Communication program. A Ph.D. in Communication, Sport Management, Journalism, Public Relations, or relevant field is required. Applicant must demonstrate the ability for outstanding university teaching and advising. Professional work in the field of sport marketing, writing, and communication, as well as a thorough understanding of analytics and the digital space, are highly desired. The ideal candidate also will have an understanding of sports broadcasting and experience in producing live sports broadcasts, though applicants without this background will be considered.
The focus of teaching activities will be helping students develop skills in Sport Communication, including sports writing, sports marketing and promotions, and the broadcast of live sporting events. It also will include developing theoretical and practical knowledge needed to write and publish various forms of sports media, as well as to plan, execute and measure strategic communication campaigns in both the physical and digital space.
As part of a cross-disciplinary Communication program, the successful applicant may also teach introductory courses within the department, including Introduction to Communication, Media Writing, and Public Speaking.
Please submit the online application http://www.evansville.edu/offices/hr/employmentApp.cfm and send letter with teaching philosophy; specifics of professional experience and scholarly/professional aspirations; evidence of teaching effectiveness; vita; and three letters of recommendation with current contact information to Dr. Mark Shifflet, Chair, Advertising Search Committee, Department of Communication, University of Evansville, 1800 Lincoln Avenue, Evansville, Indiana 47722. Review of applications begins immediately. The University of Evansville is an equal opportunity affirmative action employer strongly committed to educational excellence through diversity.
The University of Evansville expects all members of its community to treat each other with respect and civility. Harassing behaviors directed towards any member of our community will not be tolerated. As part of its commitment to non-discrimination, the University specifically prohibits harassment based on any other characteristics set forth in its nondiscrimination statement as follows: including race, color, gender, gender identity and expression, sexual orientation, creed or religion, national origin, age, disability, veteran status and all federally protected groups/classes. Any form of harassment undermines the mission of the University and negatively impacts the University community as a whole.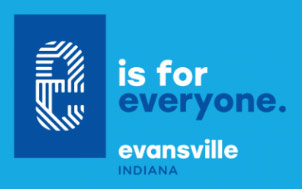 The University of Evansville participates in the E-Verify program.
If you are interested in coming to work at the University of Evansville, fill out our online application as well as review our application procedures and benefits information below. If you wish to apply for a position in dining services, please contact Chartwells. If you wish to apply for a position in housekeeping, please contact WFF at 812-488-2045.
Office Phone
812-488-2943

Office Email
hr@evansville.edu

Office Location
Room 118, Olmsted Administration Hall