Employment Opportunity Detail
Senior Administrative Assistant for the Music Conservatory
The Senior Administrative Assistant will provide support to the Music Conservatory in a number of areas of operation. This includes presenting an informed, professional and positive image of the Conservatory within the University and to the public. This position has frequent contact with other offices campus-wide, students, the general public and area businesses. Candidate must have excellent communication and organizational skills and the ability to work independently and multi-task. Proficiency in Word, Excel, and Outlook is required. Duties include:
1. Administrative assistant to the Conservatory leadership team
assist with correspondence, reports, data retrieval and compilation
communicate with faculty, students and Friends of UE Music
communicate with public and the University through use of social media and Constant Contact
maintain internal accounting of conservatory budgets
develop/maintain filing system
2. General office operation of the Music Conservatory
support of full and part-time faculty
prepare requisitions and internal charge forms
route correspondence and phone messages
supervise and schedule work study students
provide general office assistance
order supplies for office and faculty and arrange for maintenance/repair of office equipment
3. Calendar/facility/performance maintenance
maintain department calendars, schedules, and room reservations in the Krannert Fine Arts Building
prepare recital/concert programs sent to UE Publications
4. General office operation for the Friends of Music and Suzuki Violin Programs
maintain and report accounting budgets and expenditures
maintain records relating to FUEM activities and meetings
coordinate mailings for FUEM and Suzuki programs
record, send out invoices, collect monies and report accounting of program budgets
provide general office assistance with regard to telephone inquiries, parents and general public.
Instructions for Applying:
Please submit an online application at http://www.evansville.edu/offices/hr/employmentApp.cfm and include a resume, cover letter and references.
The University of Evansville expects all members of its community to treat each other with respect and civility. Harassing behaviors directed towards any member of our community will not be tolerated. As part of its commitment to non-discrimination, the University specifically prohibits harassment based on any other characteristics set forth in its nondiscrimination statement as follows: including race, color, gender, gender identity and expression, sexual orientation, creed or religion, national origin, age, disability, veteran status and all federally protected groups/classes. Any form of harassment undermines the mission of the University and negatively impacts the University community as a whole.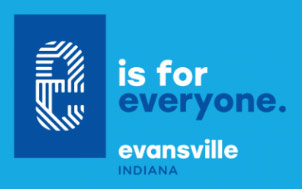 The University of Evansville participates in the E-Verify program.
If you are interested in coming to work at the University of Evansville, fill out our online application as well as review our application procedures and benefits information below. If you wish to apply for a position in dining services, please contact Chartwells. If you wish to apply for a position in housekeeping, please contact WFF at 812-488-2045.
Office Phone
812-488-2943

Office Email
hr@evansville.edu

Office Location
Room 118, Olmsted Administration Hall