Employment Opportunity Detail
The Program Administrator for the Physician Assistant Program
The Program Administrator for the Physician Assistant Program will provide professional level assistance to the Physician Assistant Chair. The administrator will participate in recruiting undergraduate and graduate students to the Physician Assistant Program, advising students, managing the use of the Central Application Service for Physician Assistants (CASPA) at the University of Evansville, assisting with accreditation and assessment, and contributing as part of the team for developing a successful and thriving Physician Assistant Program.
Duties and Responsibilities:
Communicating with prospective students and parents as the representative of the PA Department
Conduct individual meetings with prospective students
Develop recruiting materials
Manage the CASPA/WebAdmit process and software for the PA Program
Develop and compile data required for accreditation reports
Develop, maintain and distribute survey tools
Manage the departments outcome assessment process
Serve as a secondary advisor for undergraduates planning to enter the PA Program
Track undergraduate DE PA students
Manage the PA website (updates and revisions)
Update and revise the department manuals and handbooks
Manage the PA Program application process
Manage the PA interview days
Attend all department meetings and serve as a member of the PA Admissions Committee
Manage the department's budget
Organize the program's White Coat Ceremony, Hooding Ceremony
The preceding list of duties and responsibilities are not intended to be an exhaustive list of tasks and functions for this position.
The University of Evansville expects all members of its community to treat each other with respect and civility. Harassing behaviors directed towards any member of our community will not be tolerated. As part of its commitment to non-discrimination, the University specifically prohibits harassment based on any other characteristics set forth in its nondiscrimination statement as follows: including race, color, gender, gender identity and expression, sexual orientation, creed or religion, national origin, age, disability, veteran status and all federally protected groups/classes. Any form of harassment undermines the mission of the University and negatively impacts the University community as a whole.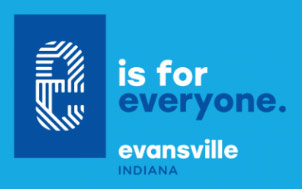 The University of Evansville participates in the E-Verify program.
If you are interested in coming to work at the University of Evansville, fill out our online application as well as review our application procedures and benefits information below. If you wish to apply for a position in dining services, please contact Chartwells. If you wish to apply for a position in housekeeping, please contact WFF at 812-488-2045.
Office Phone
812-488-2943

Office Email
hr@evansville.edu

Office Location
Room 118, Olmsted Administration Hall