Employment Opportunity Detail
Coordinator for International Student Engagement and Services
Position Overview:
Reporting to the Director of Student Engagement, this position creates and oversees programs geared toward international student onboarding and integration into campus life. The coordinator is responsible for programming that will significantly enhance international and domestic student interaction including social, cultural, and educational programming. Specific responsibilities include new international student orientation, annual campus cultural events, advising the international club, and support for immigration procedures and regulations. They work in partnership with the full-time position that serves as the Primary Designated School Official (PDSO) and Responsible Officer (RO) to oversee and perform F-1 processing and to monitor and report data and events as mandated by federal regulations.
Provide high-contact support to all international students to assure student success, help navigate the college experience, and facilitate a sense of belonging.
Organize international undergraduate orientation programming (e.g., airport pick-ups, arrival support, onboarding activities, adjustment to US culture, social and educational programming)
Counsel students who are considering an interruption of studies; identify students of concern and make appropriate referrals; monitor progress and conduct follow-ups.
Continue and create new campus events that highlight different cultures (e.g., international bazaar, international food festival, I-House)
Co-advise the International Club
Collaborate with academic services to assist new and returning international students with their academic success and access to resources
Serve on student success team to support any international students at-risk for social, academic, and other concerns
Work in partnership with the Center for Student Engagement on-campus programming
Coordinate workshops for employees on cultural differences and working with students from different countries to increase awareness of cultural expectations and strategies to support international students in student-facing operations
Supervise undergraduate work-study students
Assist with F-1 and J-1 students, scholars, and faculty on immigration-related issues in partnership with Director for Cultural Engagement & International Services
Serve as secondary designated signatory official for the university with respect to immigration requirements (e.g., I-20 forms, OPT for F-1 students)
Coordinate host family program for new international students
Serve on University committees
Other duties as assigned
Education and Knowledge:
Bachelor's degree is required. One to two years experience in a higher education setting preferably with international student and/or immigration advising experience. Strong written and verbal communication skills. Experience with SEVES reporting. Cross-cultural sensitivity and experiences supporting diverse populations of students, faculty, staff, and community partners is essential.
Working relationships:
Receives direct supervision from the Director of Student Engagement. Oversees work-study students. Daily partnership with professional staff member responsible for visa/immigration oversight. Regular contact with university departments and students. Frequent contact with various non-profit and government agencies.
Physical and mental effort:
Ability to multi-task and make decisions according to policy as well as governmental rules and regulations. Some light lifting of supplies and materials for events. Must enjoy working with students and the public, and have good customer service skills. Prolonged periods of sitting / computer work. Attention to detail is crucial when reviewing and processing immigration documents.
Work hours/travel requirements:
Standard office hours are Monday – Friday 8am – 5pm. Occasional nights and weekends are required with limited travel requirements for programs.
The University of Evansville expects all members of its community to treat each other with respect and civility. Harassing behaviors directed towards any member of our community will not be tolerated. As part of its commitment to non-discrimination, the University specifically prohibits harassment based on any other characteristics set forth in its nondiscrimination statement as follows: including race, color, gender, gender identity and expression, sexual orientation, creed or religion, national origin, age, disability, veteran status and all federally protected groups/classes. Any form of harassment undermines the mission of the University and negatively impacts the University community as a whole.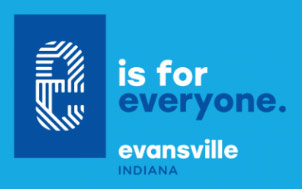 The University of Evansville participates in the E-Verify program.
If you are interested in coming to work at the University of Evansville, fill out our online application as well as review our application procedures and benefits information below. If you wish to apply for a position in dining services, please contact Chartwells. If you wish to apply for a position in housekeeping, please contact WFF at 812-488-2045.
Office Phone
812-488-2943

Office Email
hr@evansville.edu

Office Location
Room 118, Olmsted Administration Hall