Employment Opportunity Detail
Clinic Coordinator
Position Summary:
The Clinic Coordinator plays a vital role in the daily operations of the new Mental Health & Wellness Clinic at the University of Evansville. This position involves managing administrative tasks, optimizing systems, ensuring billing accuracy, coordinating patient schedules, and overseeing medical records. The Clinic Coordinator is responsible for maintaining compliance with university policies and relevant regulations, including HIPAA.
Duties and Responsibilities:
Billing:
Manage and enhance efficiency in medical billing operations.
Monitor billing regulations updates and ensure compliance.
Complete regular and special program billing.
Handle appeals and follow-ups, including responding to patient and insurance inquiries.
Process fee reduction applications and submit special requests for fee reductions.
Oversee contract management and credentialing processes.
Administrative Operations:
Manage patient scheduling for the clinic.
Assemble and distribute necessary packets and patient letters.
Assist with rescheduling due to provider absences.
Perform general office tasks, including maintaining supplies and handling administrative duties.
Check patients in and out promptly.
Train students on check-in/out procedures.
Scan insurance cards and documents into patients' charts.
Manage day-to-day operations and medical record requests.
Streamline systems related to intake of new patients and front desk procedures.
Address issues related to the Electronic Medical Records (EMR) system and ensure its efficient operation.
Required Competencies:
High School Diploma Minimum.
College Degree or relevant experience preferred.
Good working knowledge of billing for private insurance and Medicaid, as well as insurance contracting.
Ability to identify and implement process improvements.
Strong organizational skills.
High degree of initiative and independent judgment.
Computer and general office skills required.
Work Environment & Physical Demands:
Professional office environment using standard office equipment.
Largely sedentary position; some filing may require bending or standing as necessary.
Application Process:
To apply, please submit the online application at http://www.evansville.edu/offices/hr/employmentApp.cfm and attach your cover letter and resume in one combined document. The review of applications begins immediately. The University of Evansville is an equal opportunity affirmative action employer strongly committed to educational excellence through diversity.
The University of Evansville expects all members of its community to treat each other with respect and civility. Harassing behaviors directed towards any member of our community will not be tolerated. As part of its commitment to non-discrimination, the University specifically prohibits harassment based on any other characteristics set forth in its nondiscrimination statement as follows: including race, color, gender, gender identity and expression, sexual orientation, creed or religion, national origin, age, disability, veteran status and all federally protected groups/classes. Any form of harassment undermines the mission of the University and negatively impacts the University community as a whole.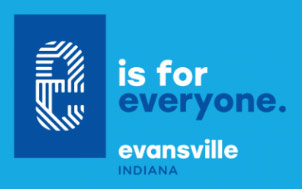 The University of Evansville participates in the E-Verify program.
If you are interested in coming to work at the University of Evansville, fill out our online application as well as review our application procedures and benefits information below. If you wish to apply for a position in dining services, please contact Chartwells. If you wish to apply for a position in housekeeping, please contact WFF at 812-488-2045.
Office Phone
812-488-2943

Office Email
hr@evansville.edu

Office Location
Room 118, Olmsted Administration Hall