Employment Opportunity Detail
Administrative Assistant for Facilities Management and Planning - Part-Time
The Facilities Management and Planning department is recruiting to fill a part-time Administrative Assistant position. The Administrative Assistant is responsible for ensuring the critical office operations functions for Facilities Management, including key checkout, and other priorities, are completed in an accurate, courteous, and timely manner. This position provides superior customer service and exhibits excellent communication skills when interacting with students, employees, visitors, and contractors. The Administrative Assistant provides administrative support to the Executive Director of Facilities Management and Planning, and Facilities Management leadership team as needed.
Work Schedule:
This part time, flexible position is typically scheduled Monday-Friday from 9am-2pm. Some flexibility is needed to accommodate additional office coverage requests.
Primary Duties and Responsibilities:
Assist with the critical office operations functions for Facilities Management and Planning to ensure informed customer service, high-quality solutions, well-trained employees, and predictable, reliable results.
Greet visitors, monitor visitor access, respond to inquiries received in person, on the telephone and via email.
Accountable for secure keeping of campus keys and masters in front office lock boxes. Handle day-to- day operation of campus key checkout and return within the office with reliable tracking system. Ensure university policy is followed in the issuance of keys to employees and contractors, including documentation of keys assigned.
Assist with maintaining Facilities calendar and public folders while working closely with OTS to provide access for all staff.
Follow established invoice approval and recordkeeping process to ensure accurate and timely processing of invoices for payment by Accounts Payable. Track Purchase Order requests, approvals, and invoices. Provide support to purchase office supplies, prepare check requests and petty cash.
Assist in other areas or on special projects as requested, delegated or assigned to support the success of the university.
Knowledge, Skills, and Abilities:
Ability to thrive in a fast-paced, customer-service oriented collaborative team environment.
Provide and ensure excellent customer service response to facilities issues as they arise on campus.
Communicate regularly, courteously, and professionally utilizing interpersonal skills to maintain effective relationships with other department staff, faculty, students and public.
Ability to follow plans and procedures to promote efficiency using available resources.
Ability to organize and manage multiple tasks and projects.
Ability to effectively handle conflict and be directive and/or supportive as needed.
Ability to think clearly amid changing priorities and exercise sound judgment and maintain professional attitude and demeanor in difficult situations.
Ability to attend work regularly, report to work punctually and follow a work schedule to keep up with the demands of the office.
Ability to handle sensitive and confidential data.
Qualifications:
High School diploma or equivalent. Minimum of two years of college/university or any combination of education, training or experience that provides the knowledge, skills and abilities required for this position.
Proficient, intermediate level in the use of personal computers and software programs such as Microsoft Office suite programs (Outlook, Word, Excel, PowerPoint, etc.).
Strong interpersonal, communication and relationship building. Demonstrated ability to promote cooperation, trust, high quality workmanship and customer service in a service-oriented, multi-trade environment.
Excellent written and verbal communication skills, i.e., organizing and clarifying complex issues, communicating with all levels of organization, etc.
Promote positive morale and teamwork by providing exceptional customer service to students, faculty, staff, contractors, and the community.
Possess a valid driver's license and driving record to become/remain certified to operate vehicles and equipment.
Experience working with budgetary information and processes, contracts, and agreements.
Physical Requirements: The physical demands described here are representative of those that must be met by an employee to successfully perform the essential functions of this job. Reasonable accommodations may be made to enable individuals with disabilities to perform the essential functions.
Work is performed in an office environment. Constant talking, seeing, hearing and prolonged sitting, repetitive motion of wrists, hands, and fingers. Frequent walking, standing, bending, twisting. Occasional climbing stairs, lifting up to 20 pounds. Occasional exposure to weather elements when walking from building to building on campus. Able to operate a motorized vehicle.
To apply for this position, please attach your cover letter, resume, and references to the online application located at http://www.evansville.edu/offices/hr/employmentApp.cfm.
The University of Evansville expects all members of its community to treat each other with respect and civility. Harassing behaviors directed towards any member of our community will not be tolerated. As part of its commitment to non-discrimination, the University specifically prohibits harassment based on any other characteristics set forth in its nondiscrimination statement as follows: including race, color, gender, gender identity and expression, sexual orientation, creed or religion, national origin, age, disability, veteran status and all federally protected groups/classes. Any form of harassment undermines the mission of the University and negatively impacts the University community as a whole.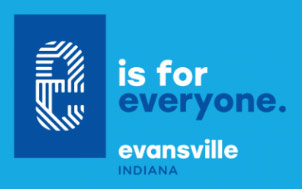 The University of Evansville participates in the E-Verify program.
If you are interested in coming to work at the University of Evansville, fill out our online application as well as review our application procedures and benefits information below. If you wish to apply for a position in dining services, please contact Chartwells. If you wish to apply for a position in housekeeping, please contact WFF at 812-488-2045.
Office Phone
812-488-2943

Office Email
hr@evansville.edu

Office Location
Room 118, Olmsted Administration Hall