Employment Opportunity Detail
Music Admission Specialist - Part-Time
The UE Music Conservatory has an opening for Music Admission Specialist beginning immediately. This is a part-time (non-benefit eligible) position that works an average of 20 hours per week for 52 weeks of the year. Office hours are negotiable, but typically higher during the academic year (August – May) and reduced during summer months. Certain dates/times during the year (e.g. audition dates, admission events, etc.) are required. The Music Admission Specialist serves as the liaison between the Music Conservatory and the Office of Admission in recruiting both prospective music majors and students in other disciplines wishing to participate in music at UE. This involves assisting with publicity, scheduling, and marketing. This position requires excellent communication, written, and organizational skills and the ability to work independently and multi-task.
Responsibilities related to admissions and recruiting include:
Communicate (email, phone, etc.) with prospective students throughout the entire admissions process. The position requires quickly gaining familiarity with the academic/artistic offerings of the UE Music Conservatory to effectively answer questions of prospective students.
Schedule campus music visits and auditions
Create and send music admission/scholarship award letters.
Arrange audition day schedule and coordinate audition day events.
Work with Office of Admission regarding prospective students and with Office of Financial Aid regarding scholarships.
Manage databases and track prospect data (applications, awards, deposits) through the use of various computer/data systems. Run queries using Slate Admission/Enrollment Management software.
Respond to requests from Conservatory faculty on items related to Recruitment/Admissions.
Additional responsibilities may include:
Maintain schedule of events and assist in coordinating Music Conservatory calendar.
Compile bi-annual Music Conservatory Newsletter.
Compile publicity material, maintain web pages, develop social media, and prepare other marketing materials (both print and electronic).
Occasionally assume receptionist duties in absence of the Senior Administrative Assistant
A minimum of high school diploma or GED is required. A college degree (associates or bachelors) is preferable. Computer literacy in business software such as Word, Excel, and Outlook is necessary as well as knowledge of database creation/maintenance and web page publishing. A background in music would be an asset for this position. The ideal candidate will possess outstanding communication skills, good attention to detail, and the ability to function in a fast-paced work environment.
All applicants must complete the University of Evansville online application located at http://www.evansville.edu/offices/hr/employmentApp.cfm.
The University of Evansville expects all members of its community to treat each other with respect and civility. Harassing behaviors directed towards any member of our community will not be tolerated. As part of its commitment to non-discrimination, the University specifically prohibits harassment based on any other characteristics set forth in its nondiscrimination statement as follows: including race, color, gender, gender identity and expression, sexual orientation, creed or religion, national origin, age, disability, veteran status and all federally protected groups/classes. Any form of harassment undermines the mission of the University and negatively impacts the University community as a whole.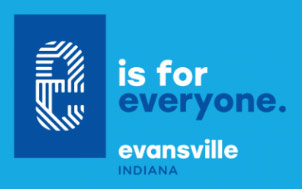 The University of Evansville participates in the E-Verify program.
If you are interested in coming to work at the University of Evansville, fill out our online application as well as review our application procedures and benefits information below. If you wish to apply for a position in dining services, please contact Chartwells. If you wish to apply for a position in housekeeping, please contact WFF at 812-488-2045.
Office Phone
812-488-2943

Office Email
hr@evansville.edu

Office Location
Room 118, Olmsted Administration Hall