Employment Opportunity Detail
Executive Assistant to the Vice President of Student Affairs/Dean of Students
We are looking to hire a new member of the Student Affairs team. Join us as we directly support the student experience within a dynamic division. This position has the opportunity to work directly with students as they navigate their housing experience with residence life, secure the internship and job of their dreams with the career center, and develop their leadership potential in student engagement. We also directly support students as they learn strategies to improve their wellbeing and thrive with our counseling and disability services staff, identify wellness activities with the recreation and fitness center staff, while also learning safe community practices with public safety, the health center, and our office. This position has the opportunity to directly partner with multiple key areas that impact the student experience while working directly with students in the Vice President for Students Affairs / Dean of Students office. The division includes residence life, student engagement, international student services, cultural engagement, Greek Life, orientation, judicial affairs, career development, health education, counseling, disability services, health and wellness center, fitness center, recreational sports, and public safety.
The Executive Assistant (EA) provides professional administrative support to the Vice President for Student Affairs/Dean of Students that includes helping students identify helpful resources, assisting with new student and family orientation, preparing supporting documents, managing budget processes, preparing contracts, coordinating appointments, and working closely with other departments across the university on various projects. The EA is often the first point of contact for family members and students who are looking for direction in dealing with personal issues that affect their educational goals or experience.
The EA is also responsible for managing databases and preparing reports and correspondence relative to disciplinary files, honor code violations, excused absences, withdrawals, etc. as directed by the VPSA/DOS. The EA coordinates all verification of and tracking of all requests for excused absences, medical withdrawals, disciplinary proceedings and adjudications, audit of disciplinary sanctions, etc. In addition, the EA serves as the registration and logistical coordinator for Student Orientation and Academic Registration (SOAR) program and new student orientation. The EA provides support to the VPSA in the administering of COVID protocols and procedures for record keeping, notifications, contact tracing, etc. This position collaborates with the President's office and other VP offices to provide support for joint projects. The EA serves as the direct liaison with the office of admission, registrar, student accounts, OTS, financial aid, housing, and public safety as it relates to student services and support.
A successful candidate must possess excellent verbal and written communication skills. The ability to exercise good judgement, maintain confidentiality, and be resourceful are paramount to the success of this position. A positive and professional attitude is essential for this position.
College degree is preferred, minimum 1 – 3 years professional experience in administrative support.
The University of Evansville expects all members of its community to treat each other with respect and civility. Harassing behaviors directed towards any member of our community will not be tolerated. As part of its commitment to non-discrimination, the University specifically prohibits harassment based on any other characteristics set forth in its nondiscrimination statement as follows: including race, color, gender, gender identity and expression, sexual orientation, creed or religion, national origin, age, disability, veteran status and all federally protected groups/classes. Any form of harassment undermines the mission of the University and negatively impacts the University community as a whole.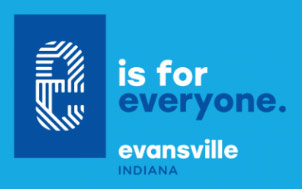 The University of Evansville participates in the E-Verify program.
If you are interested in coming to work at the University of Evansville, fill out our online application as well as review our application procedures and benefits information below. If you wish to apply for a position in dining services, please contact Chartwells. If you wish to apply for a position in housekeeping, please contact WFF at 812-488-2045.
Office Phone
812-488-2943

Office Email
hr@evansville.edu

Office Location
Room 118, Olmsted Administration Hall