Employment Opportunity Detail
Assistant Professor of Physical Therapy
The University of Evansville's Doctor of Physical Therapy Program is seeking a faculty member to join our team of energetic and motivated faculty for a full-time, 10-month appointment or 12-month appointment located in Evansville, Indiana. Tenure track is available with an earned terminal degree (Ph.D., EdD, DSc, HSD, etc.).
Qualifications:
Requirements for the position include a Doctor of Physical Therapy degree with a specialist certification from The American Board of Physical Therapy Specialties (ABPTS)/board certification eligible or a terminal degree in a related field, eligibility for physical therapy licensure in the state of Indiana, and at least 3 years of clinical experience. Teaching experience (1-3 years minimum) in higher education is desired.
Responsibilities:
Responsibilities include teaching in the areas of physical therapy evaluation, examination, treatment and other areas based on the applicant's experience. Content expertise in acute care and/or neurologic rehabilitation is preferred. Additional responsibilities include student advising, focused scholarship, and service within the department, university and the profession. The position begins August 1, 2022.
University:
The University of Evansville is an independent, comprehensive, selective admissions university recognized for excellence in its core liberal arts and sciences curriculum and professional programs. Enrollment is approximately 2,100. The University owns and operates Harlaxton College, located in a magnificent manor in Lincolnshire, England. The University is designated as a "Changemaker Campus" by Ashoka U. It is recognized as a top ten school in U.S. News and World Report's "America's Best Colleges" annual ranking for comprehensive universities in the Midwest.
Community:
Located in southwestern Indiana along the banks of the Ohio River, Evansville is Indiana's third-largest city and is the regional hub for the Tri-State area. The city's population is 118,000 and the metropolitan area's population is approximately 358,000. One of the attractive features of the area is its low cost-of-living.
Instructions for applying:
Please submit CV, list of three references with email addresses in one pdf in the Upload Resume section of the on-line application.
The University of Evansville expects all members of its community to treat each other with respect and civility. Harassing behaviors directed towards any member of our community will not be tolerated. As part of its commitment to non-discrimination, the University specifically prohibits harassment based on any other characteristics set forth in its nondiscrimination statement as follows: including race, color, gender, gender identity and expression, sexual orientation, creed or religion, national origin, age, disability, veteran status and all federally protected groups/classes. Any form of harassment undermines the mission of the University and negatively impacts the University community as a whole.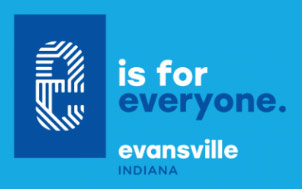 The University of Evansville participates in the E-Verify program.
If you are interested in coming to work at the University of Evansville, fill out our online application as well as review our application procedures and benefits information below. If you wish to apply for a position in dining services, please contact Chartwells. If you wish to apply for a position in housekeeping, please contact WFF at 812-488-2045.
Office Phone
812-488-2943

Office Email
hr@evansville.edu

Office Location
Room 118, Olmsted Administration Hall