Employment Opportunity Detail
Ticketing and Game Operations Intern
Responsibilities include, but are not limited to, assistance with overall ticket operations with significant involvement in men's & women's basketball; including season, group and single game sales through both inbound and outbound sales efforts. Assist in all marketing & promotional efforts of designated sports including women's soccer and softball through pre-season marketing, in-game marketing/promotions and overall implementation of a marketing plan. Assist with in-game/event operations for designated sports (see above) to include the following; script writing, scheduling of event workers, coordinating promotional events, venue set-up & breakdown and overall game presentation.
This position is directly supervised by the Director of Ticketing and Game Operations and works under the supervision of the Assistant AD for Marketing and Fan Engagement. This position is overtime eligible and a typical work week is 40 hours and includes nights and weekends. On-campus housing is available as part of the compensation package.
Instructions for Applying: Please go to the online application located at http://www.evansville.edu/offices/hr/employmentApp.cfm. To apply for this position, please attach your cover letter, resume, and three references.
The University of Evansville expects all members of its community to treat each other with respect and civility. Harassing behaviors directed towards any member of our community will not be tolerated. As part of its commitment to non-discrimination, the University specifically prohibits harassment based on any other characteristics set forth in its nondiscrimination statement as follows: including race, color, gender, gender identity and expression, sexual orientation, creed or religion, national origin, age, disability, veteran status and all federally protected groups/classes. Any form of harassment undermines the mission of the University and negatively impacts the University community as a whole.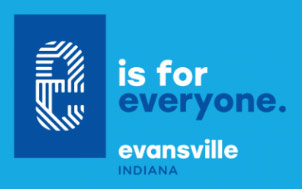 The University of Evansville participates in the E-Verify program.
If you are interested in coming to work at the University of Evansville, fill out our online application as well as review our application procedures and benefits information below. If you wish to apply for a position in dining services, please contact Chartwells. If you wish to apply for a position in housekeeping, please contact WFF at 812-488-2045.
Office Phone
812-488-2943

Office Email
hr@evansville.edu

Office Location
Room 118, Olmsted Administration Hall