Employment Opportunity Detail
Chief Communications Officer
This mission-driven position will be responsible for leading, developing, and implementing overall communications strategy for the university. This position will serve as the chief university spokesperson and manage external university relations, including preparing press releases, handling media inquiries, developing talking points, preparing briefings, supporting university press events, and working to place local, regional, and national feature stories to further the reach of UE's core messages. This position will also be responsible for internal strategic university communications and messaging.
Requirements:
Minimum requirements for the position include a bachelor's degree (master's degree preferred) and 5 years of relevant experience. Exceptional oral and written communication skills are required. Knowledge of higher education would be beneficial. The successful candidate will be able to navigate complex situations, manage multiple priorities, and thrive under pressure. He or she must have the ability to listen carefully, think strategically, and respond effectively in both spontaneous and planned communication scenarios. This position will report to the president and work closely with the senior leadership team and will directly serve in an integral role in university initiatives.
To apply for the position, attach your resume and cover letter to the UE online application located at http://www.evansville.edu/offices/hr/employmentApp.cfm.
Please include three professional references.
Duties and Responsibilities:
Develop and implement university communications strategy
Manage external university relations
Manage media relations and maximize media opportunities
Manage media events
Develop internal university communications and messaging including newsletters, releases, email announcements, video, and other special projects
Work with president and senior leadership team on key university initiatives
Engage the community on key strategic goals and develop a communications plan
Serve as chief spokesperson for the university in media inquiries and communications
Represent UE in the community to strengthen our brand awareness and reputation
Develop talking points, briefings, FAQs, and other materials related to university communications
Foster a culture of collaboration and transparency in communications
Cultivate and grow positive relationships with key stakeholders to enhance the university image and reputation
The University of Evansville expects all members of its community to treat each other with respect and civility. Harassing behaviors directed towards any member of our community will not be tolerated. As part of its commitment to non-discrimination, the University specifically prohibits harassment based on any other characteristics set forth in its nondiscrimination statement as follows: including race, color, gender, gender identity and expression, sexual orientation, creed or religion, national origin, age, disability, veteran status and all federally protected groups/classes. Any form of harassment undermines the mission of the University and negatively impacts the University community as a whole.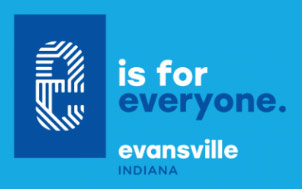 The University of Evansville participates in the E-Verify program.
If you are interested in coming to work at the University of Evansville, fill out our online application as well as review our application procedures and benefits information below. If you wish to apply for a position in dining services, please contact Chartwells. If you wish to apply for a position in housekeeping, please contact WFF at 812-488-2045.
Office Phone
812-488-2943

Office Email
hr@evansville.edu

Office Location
Room 118, Olmsted Administration Hall