Employment Opportunity Detail
Assistant Volleyball Coach
Candidates would be responsible for carrying out coaching and administrative duties for the university's volleyball program as directed by the head coach including, but not limited to: assisting in practice planning and court coaching (running drills), position-specific training and skill development, recruiting nationally and internationally, and scouting. College and Pro playing and/or coaching experience with foreign language skills preferred. Knowledge of volleyball fundamentals and rules, ability to effectively interact with coaches, student-athletes, faculty, staff, students, and general public, excellent written and oral communication skills and ability to work within university, conference and NCAA rules and regulations required.
The University of Evansville expects all members of its community to treat each other with respect and civility. Harassing behaviors directed towards any member of our community will not be tolerated. As part of its commitment to non-discrimination, the University specifically prohibits harassment based on any other characteristics set forth in its nondiscrimination statement as follows: including race, color, gender, gender identity and expression, sexual orientation, creed or religion, national origin, age, disability, veteran status and all federally protected groups/classes. Any form of harassment undermines the mission of the University and negatively impacts the University community as a whole.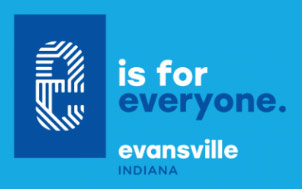 The University of Evansville participates in the E-Verify program.
If you are interested in coming to work at the University of Evansville, fill out our online application as well as review our application procedures and benefits information below. If you wish to apply for a position in dining services, please contact Chartwells. If you wish to apply for a position in housekeeping, please contact WFF at 812-488-2045.
Office Phone
812-488-2943

Office Email
hr@evansville.edu

Office Location
Room 118, Olmsted Administration Hall