Employment Opportunity Detail
Major Gifts Officer, Central Indiana Region, Remote
We are seeking a major gifts officer to develop productive relationships with University of Evansville alumni, parents, and friends in the Indianapolis region. This position will work remotely from their home in or near Indianapolis and will be responsible for the identification, cultivation, solicitation and stewardship of major gift donors in Indianapolis, Chicago, St. Louis, and Cincinnati. This position will work directly with the UE Office of University Advancement team and report to the Senior Director of Major Gifts and Campaigns.
Responsibilities include:
Establish and maintain relationships with an active prospect portfolio of approximately 125 – 150 individuals focusing primarily on gifts of $25,000 and above.
Travel throughout the assigned region to complete at least 125 unique visits annually.
Develop and implement comprehensive strategies for assigned major gifts prospects, connecting donors with campus contacts and the president's office as needed
Prepare and solicit an average of 2 proposals per month, or 24 proposals per year.
Close at least 50% of proposals on gifts above $25,000.
Prepare written fundraising proposals and gift agreements.
Create and file contact reports, in accordance with office policy.
Serve as the University representative in the assigned territory, representing UE at alumni and donor functions as needed.
Assist the Alumni and Engagement team in facilitating events, marketing plans, communication and promotional opportunities in your territory.
Attend departmental, university, alumni, and development functions as appropriate, with travel to UE as needed, at least 2-4 times annually.
Other duties as assigned by the Senior Director of Major Gifts and Campaigns.
Bachelor's degree required with a minimum 3 - 5 years experience with corporate fundraising.
The University of Evansville expects all members of its community to treat each other with respect and civility. Harassing behaviors directed towards any member of our community will not be tolerated. As part of its commitment to non-discrimination, the University specifically prohibits harassment based on any other characteristics set forth in its nondiscrimination statement as follows: including race, color, gender, gender identity and expression, sexual orientation, creed or religion, national origin, age, disability, veteran status and all federally protected groups/classes. Any form of harassment undermines the mission of the University and negatively impacts the University community as a whole.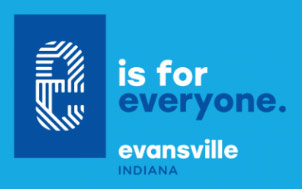 The University of Evansville participates in the E-Verify program.
If you are interested in coming to work at the University of Evansville, fill out our online application as well as review our application procedures and benefits information below. If you wish to apply for a position in dining services, please contact Chartwells. If you wish to apply for a position in housekeeping, please contact WFF at 812-488-2045.
Office Phone
812-488-2943

Office Email
hr@evansville.edu

Office Location
Room 118, Olmsted Administration Hall