Employment Opportunity Detail
Assistant Director of Admission for Specialty Markets
The Assistant Director of Admission for Specialty Markets is responsible for developing leads and executing strategies to enhance enrollment growth in untapped student markets such as rural students, underrepresented students, and more. This position will establish and strengthen partnerships in the local and regional community to build pipelines and grow enrollments in these markets. The Assistant Director will engage in active scouting by attending and hosting events and following up with students from these events. This position also works closely with other departments to collect and evaluate data to inform recruitment and outreach initiatives.
Essential Duties & Responsibilities:
Create and implement outreach and recruitment programs to increase enrollment in untapped markets.
Analyze and evaluate data to identify potential growth opportunities.
Monitor and analyze current trends in higher education to inform recruitment strategies.
Develop partnerships with external organizations to support recruitment efforts.
Collaborate with other departments on recruitment initiatives.
Establish and maintain contact with prospective students and families.
Travel as needed for recruiting and partnership development.
Prepare and present reports to senior leadership.
Qualifications & Skills:
Bachelor's degree required.
Proven success in recruiting, scouting, sales, or relationship management.
Motivated and goal oriented
Must have strong networking abilities and enjoy building professional relationships.
Excellent communication and interpersonal skills
Strong organizational and problem-solving skills.
Ability to work independently, manage multiple priorities, and meet deadlines.
The University of Evansville expects all members of its community to treat each other with respect and civility. Harassing behaviors directed towards any member of our community will not be tolerated. As part of its commitment to non-discrimination, the University specifically prohibits harassment based on any other characteristics set forth in its nondiscrimination statement as follows: including race, color, gender, gender identity and expression, sexual orientation, creed or religion, national origin, age, disability, veteran status and all federally protected groups/classes. Any form of harassment undermines the mission of the University and negatively impacts the University community as a whole.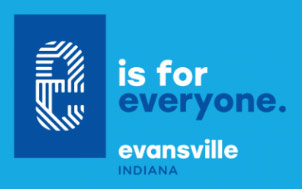 The University of Evansville participates in the E-Verify program.
If you are interested in coming to work at the University of Evansville, fill out our online application as well as review our application procedures and benefits information below. If you wish to apply for a position in dining services, please contact Chartwells. If you wish to apply for a position in housekeeping, please contact WFF at 812-488-2045.
Office Phone
812-488-2943

Office Email
hr@evansville.edu

Office Location
Room 118, Olmsted Administration Hall