ACErcise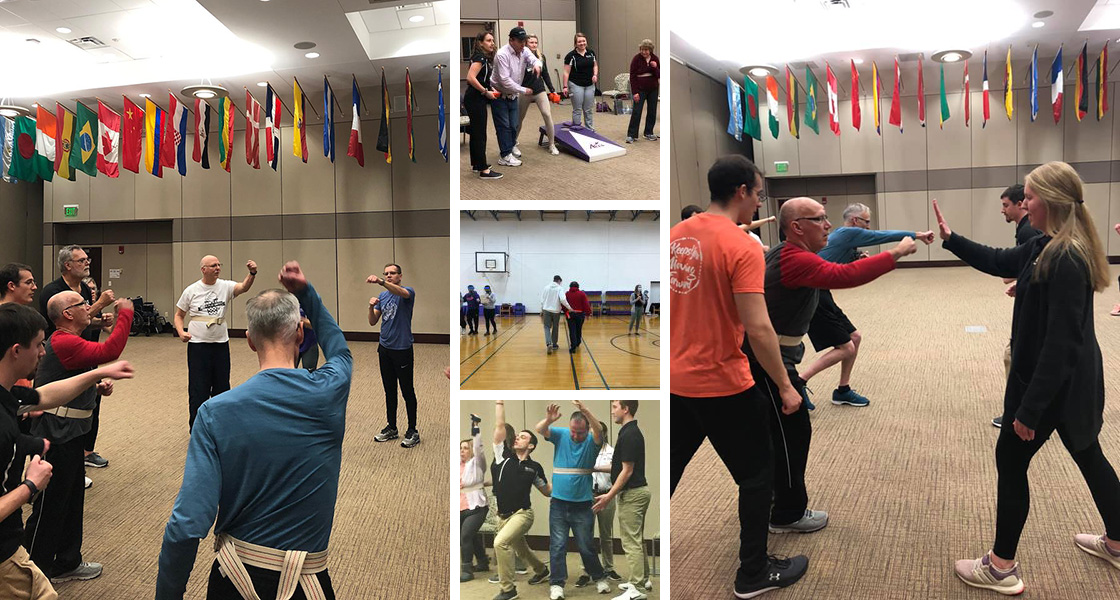 ACErcise is a free group exercise program designed for individuals with neurologic conditions. Diagnosis may include Parkinson's disease, stroke, spinal cord injury, traumatic brain injury, multiple sclerosis, balance deficits, etc. Individuals are required to have a physician's release to participate. Sessions focus on endurance, strength, balance, and walking ACErcise is led by the University of Evansville Doctor of Physical Therapy students. Participants are paired with students to provide more individualized exercises based on personal abilities and goals.
ACErcise is a great way to stay active in a safe and fun environment! Please contact us for more information.
Frequently Asked Questions
How should I get scheduled?

If interested in joining our program, please contact our ACErcise coordinators Rachael Howey at 618-708-1208 or Emma Book at 812-968-4728. You can also email us at rh214@evansville.edu or eb311@evansville.edu.
Ace+PT phone
812-431-4832

ACErcise phone
812-677-1107 or 812-617-2112

Office Email
acecare@evansville.edu

AceBuddies Email
acebuddies@evansville.edu

Office Location
515 Bob Jones Way, Room 3001, Evansville, IN 47708

ACErcise and AceBuddies Locations
Carson Center, University of Evansville Campus

Ace+PT Location
Room 104, Graves Hall, University of Evansville Campus